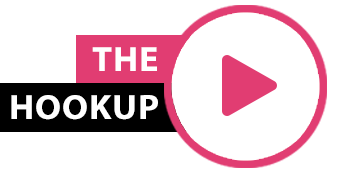 Saturday
April 03, 2021
60-0925
That Day On Calvary
Dear Invited Guest,
It is with great expectations to invite each of you to our International Easter Eagle Gathering. A glorious weekend filled with prayer, worship, healing, outpouring and refilling of the Holy Spirit. A weekend like you have never experienced before.
It is not just the traditional Friday, Saturday and Sunday services with a few invited speakers, it is a gathering of the Bride of Christ from around the world who dedicate the whole Easter weekend to Him as we storm heaven with our prayers, hear the Voice of God speak directly to us by His chosen messenger, and worship our risen King.
We shut out all the world, our phones, our work, our friends, any and all distractions. We close our doors and invite Him into our homes for a weekend filled with non-stop worship and meditation to Him, and Him alone. What an opportunity we have.
We will thank Him for the wonderful time we had this winter as He has revealed His Word to us like never before, as we heard: The Seven Seals, Masterpiece and The Seven Trumpets. He has been preparing us and perfecting us for His soon coming. And now He has something special in store for us this Easter weekend.
We hear the world now saying, "We're done, and we want to get back to normal, the way things used to be. Everything is okay now, we beat this thing. We were scared for a while, that there might be something to this, so we hung out at the Ark for a while, but it hasn't rained, let's get on with our lives."
But the Bride is crying out the opposite, "IT WILL RAIN, WE'RE IN THE ARK LORD as your Word commanded. Come get your Bride, this is not our home. We're ready to come to our new home you've been preparing for us. We can never be the same."
We have experienced the greatest days of our life. Now, He is giving us yet another opportunity to fill a whole weekend with nothing but Him. Days we have longed for. Days we have prayed for. A special time when we can say to Him, "Lord Jesus, You said You're coming for a Bride that has made herself ready. Lord, we believe we are that Bride You have been waiting for. A Word Bride that loves and believes every Word. I want to gather with Your Bride from around the world, and in unity, worship and praise You, and to make ourselves ready for Your soon coming."
What will bring Him on the scene? Desperation. We must become desperate.
Now, I believe that we're living in the days that we're…Or, otherwise, the days that we're living in should cause the Church to go completely into desperation. I believe, since the message this morning from God, not me, I believe it ought to throw this entire congregation into desperation, that we have played long enough. We've went to church long enough. We got to do something.
What an opportunity we have to become desperate this weekend and call Jesus on the scene. Come gather with the Bride this Friday, Saturday and Sunday. We've played long enough, we've went to church long enough, we've got to do something.
I would like us all to unite this weekend on Eastern Daylight Time (EDT) for the following schedule.
FRIDAY
Let us begin our Easter weekend at 9:00 A.M., then again at 12:00 P.M., by uniting in prayer and inviting the Lord to be with us and His Bride from around the world on this very special weekend, and to fill our homes with His Holy Spirit as we dedicate ourselves to worshipping Him.
Then let us rejoin together in prayer at 3:00 P.M. in commemoration of our Lord's crucifixion. May our minds go back to that day over 2000 years ago, to Calvary, and see our Savior hanging on that cross, and then read our name in there:
When you can read your name in there, "He was wounded for William Branham's transgressions; He was bruised for William Branham's iniquity," that's when peace comes. Not just that it was just a wholesale affair; it was for me. It's an individual. I was included in that. "With His stripes William Branham was healed." Then it's different.
Then at 7:00 P.M., let's hear the most important court case of all time come to order, as we gather around His Throne to hear the Message: The Trial 64-0419.
SATURDAY
Saturday: 9:00 A.M., 12:00 P.M., and 3:00 P.M., let us once again all unite in prayer.
Then Saturday evening at 7:00 P.M., we will all come together to hear the WORD: That Day On Calvary 60-0925. What a wonderful day this is going to be.
SUNDAY
On that great and wonderful resurrection morning, let us rise early like Brother Branham did, at 5:00 A.M., and just thank the Lord for raising Jesus from the dead:
"Five o'clock this morning, my little friend with a red breast flew up at the window and woke me up. Seemed like his little heart would burst, saying, "He is risen."
At 8:30 A.M. let us sincerely join once again in our prayer chain, praying for each other and preparing ourselves to hear the Voice of God.
At 9:00 A.M. we will come together to hear our Easter Message: The Indictment 63-0707M.
At 12:00 P.M. let's once again unite in prayer, thanking Him for the WONDERFUL WEEKEND HE HAS GIVEN US WITH HIM AND WITH HIS BRIDE.
To my brothers and sister overseas, I would like to invite you to unite with us Jeffersonville time, for all the prayer times on this schedule and for the tape played on Sunday morning. I realize, however, that playing the Tapes on Friday and Saturday evening at Jeffersonville time would be very difficult for most of you, so please feel free to play those Messages at whatever time of day is convenient for you. I would, however, like for us all to join together on Sunday at 9:00 A.M., Jeffersonville time, to hear our Sunday Message together.
Click here for a printable Schedule in PDF format.
I would also like to invite you and your children to be part of the Creations worksheets and tutorials, and the YF quizzes, which your whole family can enjoy together. We think you will love them as they are all based upon the WORD we will be hearing this weekend.
Click here to see the material you will need for the Creations projects. The projects themselves can be viewed here.
Click here for the Easter Weekend tape quizzes.
It is such an honor for me to invite you and your family to come together with the Bride around the world for a weekend full of WORSHIP, PRAISE AND HEALING. It is a weekend that will change your life.
Bro. Joseph Branham
---
Sermon Translations