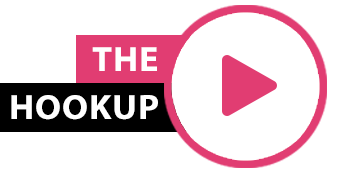 Sunday
March 26, 2023
65-1125
The Invisible Union Of The Bride Of Christ
Dear Elected Lady,
What would you give to have the Lord Jesus come into your home this Sunday, sit down on your couch, look you in your eyes and speak directly to you?
You couldn't talk. You wouldn't want to talk. All you would want to do is just look at Him and cry. You'd be afraid to even open your mouth. What could you say? In your mind you'd be thinking, Lord, I'm so unworthy for You to be here in my home. I am the lowest of the low. I have failed You so many times Lord, but Lord, I love You so much.
You would then realize in your heart, He knows exactly what I'm thinking, there is nothing hid from Him. He knows the very secrets of my heart.
As you look into His precious Eyes, you'd see such love and compassion. He would be speaking to you without even opening His mouth. You'd be thinking, He's actually here, in my home, with me.
Your heart would begin racing even more, as you seen He was about to say something to you. All at once, the sweetest Voice you have ever heard would say, "My dear sweetheart, don't worry, your name is on My Lamb's Book of Life. Not the old book of your natural union, but My new Bride Book. It's your marriage certificate with Me.
My dearest, you are not only forgiven of all your sins and failures, but to Me, you're JUSTIFIED. In My Eyes, you have never done anything wrong.
You are My precious, virtuous, sinless son and daughter. You are standing pure; My unadulterated Bride that has been washed by the Water of My Own Blood.
Before there was even a moon, stars, or a molecule, you were My son and daughter. You are the physical manifestation of the attributes that was in Me at the beginning.
Your spiritual gene was in Me because you are an expression of My attributes, My thoughts. You were even in Me before the foundation of the world.
You are My spiritual Bride that has been laying in the Presence of the Son, ripening, by listening to My Word. Now you have begun to have a revival, coming back and lining yourself up with My Word. You are My Elected Lady Bride.
You are now having a spiritual union with Me. Your flesh is becoming Word, and the Word is becoming flesh; manifested and vindicated. Just what I told you would happen in this day, it's happening, day by day. The Word becoming the Word.
You have the true Revelation for this last day: the gathering of My Bride together by This Message. No other age did I promise It. I promised It to you, in this age: Malachi 4, Luke 17:30, Saint John 14:12.
We are going to have a Thanksgiving Feast this Sunday when I will tell you even more. I will spend hours with you, fellowshipping and feasting upon My Word. I will reassure you that by staying with My Word, My prophet, My Voice, Pressing Play, you are in My perfect Will.
I told them in My Word, I'm standing at the door, and knocking. If any man hear My VOICE, and will open the door, I will come in to him, and will sup with him, and he with Me. Many will not listen and open their door, but by Revelation, you have opened your door and welcomed Me in.
They do not agree with playing My Voice in their churches. If they would just let the Holy Spirit search their minds with the Word, they would agree. Let Christ, the anointed Word, search out your own conscience. Let Him get into you, see if That's right or not.
I told you it would not be a denomination to bring you together, they can't even agree on one or two Words in the Bible. Did I ever tell you it would be a group of men? No! I told you It was a ONE Man Message; and you listened and obeyed.
Because they would not listen and accept My original program from the beginning, I sent them preachers, teachers, apostles, pastors and prophets. But they were sent to point the people BACK to My original and perfect program, My mighty angel. For It is the Voice of God to you.
They are anointed, but I only have ONE PROPHET MESSENGER TO LEAD YOU. THE HOLY SPIRIT IS THE PROPHET. Haven't I told you many times, MY WORD SPOKEN THROUGH HIM NEEDS NO INTERPRETATION, DON'T ADD TO OR TAKE AWAY ANYTHING HE SAID, JUST SAY WHAT HE SAID ON THEM TAPES? That is the prophet, the Holy Spirit leading you.
He is the one I sent to call you to be My Bride. He is the one to introduce you to Me. He is the one that I stood with as I showed him a preview of you, My Bride. I told you all about him in Revelations when I said, I Jesus have sent MINE ANGEL to testify unto you these things IN THE CHURCHES. It is ME, I'm just using his body and his voice to speak to you."
What a wonderful day we are having together with Him. We have never been happier or more content in our lives. This is IT. This is what we've been waiting for all our lives.
There is not a shadow of doubt in our hearts or our minds. For with each Message we hear, He tells us we are in His perfect Will. There is only one Voice that will unite you, perfect you, and bring you together…Me, ME SPEAKING THROUGH MY PROPHET. NOT HIS WORDS, MY WORDS. IT'S MY PROVIDED WAY.
The Table is spread. It's full of cabbages, and turnips, and radishes...WORD ON TOP OF WORD, ON TOP OF WORD. We're going to have a Thanksgiving Feast like never before. There will be a jubilee around the world as the Bride gathers around their Tables to listen to the Voice of God speak to them. Our homes and churches will be filled with His presence. We will be speechless except for our Glories, Hallelujah's, praise the Name of the Lord.
Come be a part of the Bride's Family Thanksgiving Gathering, as He feeds us. Don't be late, as we will start feasting Sunday, at exactly 12:00 P.M., Jeffersonville time. He will be there, for He told me He would.
I'M COMING and I will be telling you all about your Invisible Union Of The Bride Of Christ 65-1125.
I'll see you there at the Table.
Bro. Joseph Branham
AKA: His Elected Lady
---