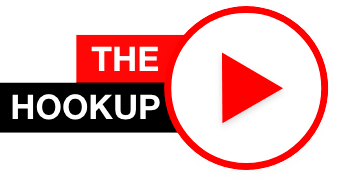 Dear Queen Of Heaven,
How can we begin to describe what is taking place. Each day, scripture after scripture, prophecy after prophecy is being fulfilled. God is uniting His Queen around His Word.
The birds of paradise have begun to sing in our hearts. We know that it isn't long now. Something is happening. The time has come. The Bride has made herself ready by listening to God's 7th angel messenger Thunder His Word.
Each week we are gathering together and under such great anticipation as we count down, 5,4,3,2,1...PRESS PLAY. Instantly, the Bride is united from around the world. Then His Messenger speaks to us here on earth. At the same time, God echoes the same thing out of Heaven. It's God's Voice speaking to His predestinated Seed saying, "You are My Bride. I love you My Queen. The time has come. Rejoice, I have made everything ready for Our wedding Supper."
Now is the hour of revelation. All things are being revealed just at His coming. It is the last winding up time. Our hearts leap with joy as each week He gives us more wedding gifts.
I saw a great woman stand up, beautiful-looking, dressed in real highly royal-like purple." And I got little parenthesis down here, "(She was a great ruler in the United States; perhaps the Catholic church.)" A woman, some woman; I don't know it'll be the Catholic church. I don't know. I can't say. Only thing I seen, I seen the woman, that was all.
As the Bride was listening to the Seven Seals being unfolded, Kamala Harris was being sworn in, to be the first woman vice-President of the United States. I am not saying that this is that prophecy Brother Branham saw being fulfilled, but it certainly looks like it could be.
Kamala Harris made history today, becoming the first female and first Black and South Asian vice president of the United States. At the 59th inaugural ceremony, she wore a purple dress and matching coat by emerging designer Christopher John Rogers. She also accessorized her ensemble with a pearl necklace by Wilfredo Rosado.
Vanity Fair
As we were listening to the Seven Church Ages, God's 7th angel messenger prophesied and told us after Kennedy there would be another Catholic President of the United States.
After the swearing-in ceremony, Biden become the second catholic to lead the United States, the first since John F. Kennedy in 1961
Today
There is no greater time in the history of the world to be living in. This winter, these prophecies are being fulfilled before our very eyes.
And it'll finally end up, (I predict it), a woman will control her. Remember, that was thirty years ago, I said it. And—and the—the seven things that I predicted, five of them has done come to pass. And they got the man right there now to bring her in. And you vote it in, through your politics there.
God's Word is infallible. His Word cannot fail, It has to come to pass. He has a standard. That standard is His Word. God also has a way of revealing His Word: "I will do nothing, at all, until I first reveal It to My servant, My prophet." Before He does anything, He reveals It to His prophet. And when He reveals It, something is on the road.
The Seven Thunders will give the Bride rapturing in Faith.
Faith cometh by hearing.
Hearing the Word of God.
The Word of God comes to the prophet.
There is only ONE VOICE OF GOD.
"My sheep know My Voice." A Voice, of course, is His Word, when He is speaking. "My sheep know My Voice. My Voice has been proven to them, to be true. It's been vindicated that it is My Voice." Now, now notice, they are not subject to following any other voice. They won't. "My sheep know My Voice, and a stranger they will not follow."
We know That Voice and we love it. We are not subject to following any other voice, but His Taped Voice. It is our Bridegroom calling us His Queen.
Oh, Queen of God, what awaits you each day. Gift after gift, blessing after blessing, joy after joy, revelation after revelation.
Let us count down once again this Sunday at 2:00 P.M., Jeffersonville time, to hear God's Voice Thunder to His Queen, as we hear: The Second Seal 63-0319.
Bro. Joseph Branham
Scriptures to read before hearing the Message:
St. Matthew 4:8 / 11:25-26 / 24:6
St. Mark 16:16
St. John 14:12
2 Thessalonians 2:3
Hebrews 4:12
Revelation 2:6 / 6:3-4 / 17th Chapter / 19:11-16
Joel 2:25
Amos 3:6-7
---
Sermon Translations
This sermon has been played at the Tabernacle on the following previous dates.