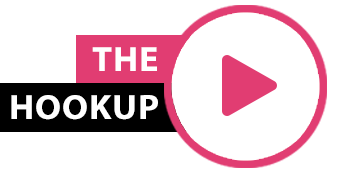 Saturday
December 04, 2021
65-1204
The Rapture
Dear Voice Bride,
I believe I can speak for each of us when I say, we have just had the greatest Thanksgiving weekend of our lives. GLORY!!
We heard Word on top of Word, Revelation on top of Revelation. Our Thirst was quenched by the only thing that can: His Word, the Message of the hour, Christ Himself speaking to His Bride.
Now we see that same promised Word, of Luke, of Malachi, all these other promises from today, made flesh, dwelling among us, that we heard with our ears; now we see Him (with our eyes) interpreting His Own Word, we don't need any interpretation of man. O Church of the living God, here and on the phones, wake up quick, before it's too late! God bless you.
Could we imagine that we would be looking with our own eyes, at the living Word of God made manifest? Looking at the living Word being interpreted in natural form, God among us! No wonder all the old sages looked for this day, but NOW, we are living in those promised days, seeing and hearing It being manifested with our own ears and eyes.
We have heard of Thee, that Thou could create squirrels. We have heard of Thee, that Thou could create a ram. But now we see Thee, with our own eye! The manifestation, the vision made visible.
What is He then? The Word interpreted is the manifestation of the Name of God.
No matter what the critics say, we are in His perfect Will by gathering in our homes, in our churches, or wherever we are gathered, listening to His Voice.
If I don't believe in going to church, why do I have church? We had them all across the country, hooked up the other night, every two hundred square miles had one of my churches.
HIS churches are hooked up around the world to hear God's Voice speak, and call out His Bride. There is no leaven among us, which brings the entire fullness of the Godhead bodily among us. The Son of man is being manifested, revealed, bringing back the Church together with the entire Deity of God amongst us. He is showing us the same visible signs and manifestation of Himself like He did at the beginning when He was manifested on earth in a form of a Prophet-God.
Promised by Malachi 4, promised by the rest of the Scriptures. Where you worship at? The house of God, seated (in present tense).
I am so thankful to the Lord for all He is doing for His Bride in these last days. He has been encouraging us, reassuring us, that we are His chosen Ones that were in Him before the foundation of the world. What a wonderful time it is for His Bride.
The Lord has placed upon my heart to continue with these last Messages that have been Stored Up for His Bride. I feel so blessed to think, Father provided a way that we could all be united together, from around the world, to hear these Messages. It is truly, The Invisible Union Of The Bride Of Christ.
Since we have not been able to have service together locally, due to Covid and the building of the new sanctuary, there are two things that we all miss and long to do. It is the two things the Lord commanded for His Bride to do until His return: Communion and Feet Washing.
While praying and seeking the Lord, He laid upon my heart for us to have both Communion and Feet Washing with our families. I was so blessed and excited when He placed that upon my heart, and how we can do it. We will be having it on the exact date of the last Communion service Brother Branham had when he was here with us, on December 12, 1965. We will also be blessed to have him conduct the Communion and Feet Washing service for us once again.
I will be sending you a letter, and posting on the Branham Tabernacle website, all the details in a few days. I can promise you it will be a time the Bride will not forget. I am under such expectation of His great blessings He will be giving to us.
Starting this Saturday, we will be listening to our Voice bring us the Message: The Rapture 65-1204, at 9:00 A.M., Jeffersonville time. It will be 56 years to the day that God spoke through His messenger and placed His Voice on magnetic tape, so the Bride could feast upon It and ripen Herself, making Herself ready for the soon coming Rapture.
We will continue the schedule by gathering Sunday at 2:00 P.M., Jeffersonville time, to hear: Things That Are To Be 65-1205.
Then Monday we will hear: Modern Events Are Made Clear By Prophecy 65-1206, and Tuesday: Leadership 65-1207. You can listen at whatever time is convenient for you and your family. Like last week, we will be posting them on Voice Radio at both 9:00 A.M. and 7:00 P.M., Jeffersonville time.
Attached here is a calendar with the days, times and Messages we will be hearing. In the next few days, I will be sending you a letter and posting the schedule for our upcoming Communion Service.
Looking forward to be with you, His Invisible Bride, at His Throne.
May the Lord Bless You,
Bro. Joseph Branham
---
The Voice Radio (English Only) is available on the Lifeline mobile application and is a free app download from the Google Play Store (Android) or the Apple App Store (iOS).
---