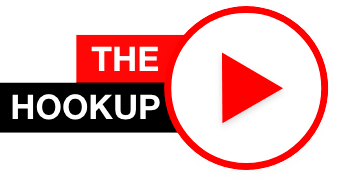 Dear One Hundredth Of One Percent,
Just to think, we are inviting the King of kings and Lord of lords into our little humble homes from around the world each week. He don't desire carpets to be thrown out to welcome Him; He just desires humble hearts to be laid out, so that He might take our humble hearts and reveal to us the good things that He has in store for all those who love Him.
But it's not just any home or to any people, but just to a small, select group of people He has chosen. A group of people who He has knocked at their door, and they have opened it.
Now, we're just gloriously and very, very thankful for what He has done for us, the great mysterious hand of the living God! What greater thing could be, how much more a privileged people could we be, than to have in our presence the King of kings, Lord of lords?
We're so glad and so thankful, we just don't know what to do! WE ARE that one hundredth of one percent that listens to and believes EVERY WORD that He speaks and tells us.
"I am The Incarnate Word made flesh. I will reveal to you the Seven Thunders, and It will give you rapturing in Faith. Because you believe every Word, You are My justified Queen and I'll give you a New Name. I will reveal to you the Third pull. You can Speak the Word, for you are the Word. I have restored all things to you."
"Now I've just got something to tell you that is just so good, it's just burning right in my heart. I hope you don't forget it. I let my angel messenger see you all dressed in white robes. You sisters were there with your hair hanging down to your waist, barefooted, you all went running right towards him."
"And then I let him look over another way and there come you bunch of men. You were all young fellows, about the age of twenty. You had dark hair, and blond hair. You too all had white robes on, and ran to him and began hugging him, hollering, "Precious brother!"
"I picked him up and set him way up, on a big high thing, because on earth he was your leader. You followed him as he followed ME."
"The Message he had to speak to you was so perfect that I couldn't trust It with a heavenly Angel, so I give It to him, My earthly prophet angel messenger, William Marrion Branham. I revealed this whole Book of Revelation to him and told him to give It to you."
"He is My eagle prophet. Remember, there is no more powers goes out after that great eagle speaks. I have given him all the mysteries to give to you, as I told you I would. Everything you have need of is in them recorded Messages he spoke, because It is not his words, but MY WORDS TO YOU."
"Never forget, and remember what you said to him when he saw you over there:"
Why can't I see Jesus?" Said, "Well, now, He will—He will come someday. And He'll come to you, first, and then you'll be judged." Said, "These people are your converts that you have led."
And I said, "You mean, by being a leader, that I…that He'll judge me?" Said, "Yes." And I said, "Does every leader have to be judged like that?" Said, "Yes."
I said, "What about Paul?" He said, "He'll have to be judged with his."
"Well," I said, "if his group goes in, so will mine, 'cause I've preached exactly the same Word." That's it. I said, "Where he baptized in Jesus' Name, I did, too. I preached…"
And millions screamed out, all at once, said, "We're resting on That!"
There is only ONE WAY to be there my friend, by Pressing Play, and to be resting on every Word spoken by God's eagle prophet messenger.
Come rest on every Word with us and be the one hundredth of one percent, Sunday at 2:00 P.M., Jeffersonville time as we hear: The Fifth Seal 63-0322
Bro. Joseph Branham
Scriptures to read before hearing the Message:
Daniel 9:20-27
Acts 15:13-14
Romans 11:25-26
Revelation 6:9-11
Revelation 11:7-8
Revelation 22:8-9
---
Sermon Translations
This sermon has been played at the Tabernacle on the following previous dates.