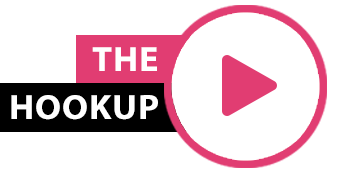 Sunday
January 01, 2023
65-0718M
Trying To Do God A Service Without Being The Will Of God
Dear Promise Land Bound Bride,
What is going to take place this New Year?
The Bride has made Herself ready by staying with the Word. We have taken the Communion, applied the Token to our household, and sealed ourselves with the true, vindicated Word. We have not compromised, but have kept ourselves virgins to the true Voice of God.
What a glorious time we are living in. It's a time that all the prophets longed to see; this very hour. We know by nature that the Church is getting ready to leave. The last closing hours are approaching and we're fading quickly into Eternity. We must stay in line and keep our eye of God's provided Way for our day: His Word, His prophet, who is the Word for our day.
How did He bring Christ here? By the Word of the prophets. Is that right? How will He bring His Bride here? By the Word of the prophets.
What can be done? What is to be done? He told us what we must do: consult the prophet, the Bible, where we cannot add to or take from It. If we do, God takes us from the Book of Life.
The hour is too late, we must be in His perfect Will to be His Bride. We never want to do God a service without being His Will, no matter how good it sounds. God made a promise how He was going to do it today. God said it right here in His Word, how He would do it.
How will He take His Bride? By the Word; not by a new cart, not by some theologian's idea. But according to His Word He'll identify Her. Don't put one thing to It or take one thing from It now. Leave It the way It is. See?
For some people, it can be so confusing as there are so many anointed prophets saying what is the Will of the Lord for today. They say: "It's wrong to play tapes in church, Brother Branham never said that. The ministry is more important now, and it's God's provided way for today. Stay with your pastor."
So, it's okay to hear the tapes, but not in church? We're not to believe every Word on the tapes, just what the Holy Spirt tells us what is and isn't the Word? Listening to the ministry will perfect the Bride? If I don't stay with my pastor I cannot be the Bride? If I just play the tapes, I'm out of the perfect Will of God?
Every believer wants to do what is correct and be in God's perfect Will. No one wants to do wrong or be in His permissive Will. There has to be a correct and right way.
Which ministers are we to listen to…all of them? Are we to check what they say to be the Word when we go home by listening to the tapes, or should we just take their word for it? What is the Absolute then, our pastor's word, or what Brother Branham said on tape?
They are to preach the Word, amen. They are to keep the Word before the people, amen. But they are not to take the place of God's prophet. They are not more important than God's vindicated Voice. They can ONLY SAY WHAT IS ON THE TAPES. That is the Bride's Absolute.
There is your five musts. It's got to be that way. His time, His season, when He said it would be; and the man that He chose; and it must come to the prophet; and the prophet must be a vindicated prophet.
I'm not trying to condemn the ministry or say they don't have a place, God forbid. I'm just saying, playing the Voice of God on the tapes to the people is the most important thing the ministry must do. Anything I say, or a minister says, or even a lay member says, must be word for word what God's prophet said.
I hate that you are angry with me and you think I'm against your pastor, that's not what is in my heart. I just want the Bride to unite together with the ONLY thing we can unite around, THIS MESSAGE.
In a time of such division, confusion, differences between the people, I believe this Message we're going to hear Sunday is one of the most important Messages for our day.
Let us open our hearts and see what God is saying to the church, to the people on tapes, and people on the hookup across all the nations.
Before we can enter into the promise Land, there is something we must do. The Voice of God wants us to listen really close and not to fail to understand what He is saying.
He said just like when Moses was speaking to Israel, after he had been vindicated by God and the Pillar of Fire, and knew he was proven to be God's servant to lead them out. But before they went into the land, He told them: "I call Heaven and earth to witness against you, don't add one thing to what I have said, or take one Word from It."
So say I, in the Name of Jesus Christ: Don't you add one thing, don't take, put your own ideas in It, you just say what is said on those tapes, you just do exactly what the Lord God has commanded to do; don't add to It!
That is our LORD GOD commanding us that we can ONLY SAY WHAT IS SAID ON THE TAPES. We cannot add to, take away, place our ideas, our thoughts, or our interpretation to it. Just say what is said on the tapes.
If you believe these words spoken by God's vindicated prophet to be truth, then how can PRESSING PLAY not be the most important thing the Bride can do?
How did He identify Him when He come? By a man with the spirit of Elijah upon him, come out of the wilderness. How will He identify His Bride? He promised in Malachi 4 the same thing, before He destroyed the earth, like it was in the days of Sodom.
Dear Promise Land Bride, you have the true REVELATION. You are in God's perfect Will. You have recognized who you are. You are in God's Program by Pressing Play. You are the Word. You are part of the Bridegroom. GLORY!!!
What a way to start the New Year. The Bride united together, following God's command by, Pressing Play.
Come make yourself ready for the Rapture with us Sunday at 12:00 P.M., Jeffersonville time, as we hear: 65-0718M "Trying To Do God A Service Without Being The Will Of God."
Bro. Joseph Branham
---
Scriptures to read before hearing the Message:
Deuteronomy 4:1-4 / 4:25-26
1 Chronicles 13
1 Chronicles 15:15
Psalms 22
St. Mark 7:7
Joel 2:28
Amos 3:7
Malachi 3
St. Matthew 11:1-15
1 Corinthians 13:1
---