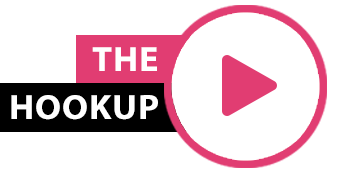 Sunday
August 29, 2021
65-0711
Ashamed
Dear Branham Tabernacle,
We're so thankful He predestinated us to choose the right church to put our families in.
If I was choosing a church, I'd choose a genuine, fundamental, Full Gospel, Bible church, if I was choosing one to put my family in.
We're so thankful we tell the world who our pastor is, and that we act just like him.
If you'll watch the behavior of that church, you just watch the pastor awhile, and you'll usually find that the church acts like the pastor.
We're so thankful it doesn't matter where we are in the world, He meets with us
He promised to meet with wherever two or three are gathered together. Truly. That's where the true believer rests his hopes, is upon that Word of God being vindicated in Truth.
We're so thankful we believe His prophet, and every Word spoken.
If you believe me to be God's prophet, you listen to what I've told you.
What was His prophet to preach?
A perfect Message, back to the Word,
What was he sent for?
"Go get that Bride!" That's a duty. That's what I'm here for. That's what I'm trying to do, is call out a Bride.
What if we get out of step?
And that's what I was supposed to do, keep that Bride in step.
Now what does Father have in store for His Bride?
I'm going back home, renew my vows again, and start out anew. So that's what we're planning on doing, that's what I'm here for.
Praise the Lord, when do we start our renewing services?
And then, the Lord willing, next Sunday morning we'll start the service. And you all help me, and we'll pray, because it was in my heart to try…They said, "Well, we could go to Louisville or we could go down in New Albany." But the meeting was supposed to be for Jeffersonville. I'll go to Louisville and New Albany, at different times, but this is supposed to be here at Jeffersonville.
We're ready Father. Your Eagles will be gathering and listening. What's going to take place during this time?
"...I need more faith." That's what I'm home for now is to get a—a new burst of faith.
Praise the Lord, that's what we want too Father, a new burst of FAITH. We know faith cometh by hearing, hearing your Word, and Your Word comes to the prophet.
This Message, the Power of Almighty God, has spread around the world, but now the separation time is taking place. God is calling a Bride, and the devil is calling a church. We are part of This Message, His Word, His Bride!
We have the assurance and know what we're talking about. We're not ashamed that we believe this Message and His messenger, for they are the same. We're not ashamed to say: "we believe every Word". We're not ashamed to say: "We play tapes in our church". We're not ashamed to say: "We are Tape People".
It's hard for us to comprehend that any believer, or fivefold minister, that claims to believe this Message, and says Brother Branham is God's prophet and messenger, then would believe and tell people it is wrong and not according to the Word to play the very vindicated Voice of God in their church.
Let's be instant in season, out of season; reprove, and rebuke, and…with all longsuffering and doctrine.
For the time will come when they'll not endure sound doctrine; but after their own lusts shall…heap for themselves together teachers, having itching ears;
And will be turned from the truth to fables.
When it comes to the genuine, unadulterated Word of God, confirmed by God, the vindicated Voice of God, It seems to even embarrass the other group. They are embarrassed about It and believe It is anti-Word to be a Tape Church.
But to us, It's a reality. We are not ashamed. When we received That Revelation, there was Something that settled within us, and now there is nothing that can take Its place. We are proud to be called One Of Them, A Tape Church, A Tape Group, Tape People.
We invite you to come listen with the Branham Tabernacle to God's Tape ministry, Sunday at 2:00 P.M., Jeffersonville time, as we gather with great anticipation; renewing our vows again, and start out anew, by hearing: Ashamed 65-0711.
Bro. Joseph Branham
---
Scriptures To Read:
St. Mark 8: 34-38
---