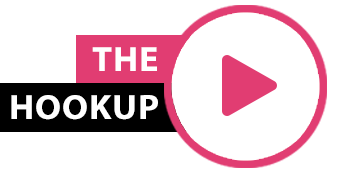 Sunday
October 22, 2023
63-0714M
Why Cry? Speak!
Dear Tabernacles Of God,
I am His Church. You are His Church. We are the Tabernacle that God dwells in. We are the Church of the living God; the living God living in our being. Our actions are God's actions. Glory!!
We're all gathering together, in little places from around the world; all coming together around the Voice of God, His Word for today.
It's so wonderful. No ties to nothing, only to Jesus Christ and His Word. That's It, period. We're setting together in Heavenly places being perfected by the very Voice of God.
We're going all the way. We're all going to the Promised Land. Every one of us! Whether you're a housewife, a little maid, an old woman, old man or a young man, whatever you are, we're all going. There isn't going to be one of us left. Every one of us is going, and "we ain't going to stop for nothing."
We believe that we should be all together. One great united group of the Body of Jesus Christ, waiting for that glorious Coming. We should not be separated, but man has got off the beaten path of the teaching of the Gospel.
There ought to be some way to definitely show which is right and wrong. And the only way you'll ever do it, is not put any interpretation to the Word, just read It the way It is and believe It that way. Each man is putting forth his own interpretation, and it makes It say something different. There is only ONE VOICE OF GOD TO THE BRIDE. PRESS PLAY!
I say it on this tape, and for this audience, I say this under the inspiration of the Holy Ghost: Who is on the Lord's side, let him come under this Word!
The Word for our day has a Voice. Our prophet is that Voice. That Voice is the living Word for our day. We were predestinated to hear that Voice and to see this hour, and there is nothing going to stop us from hearing that Voice.
Our faith sees It and chooses to hear It regardless of what anyone says. We don't drop our sights down to look a different way. We keep our crosshairs dead center on the Word and our ears tuned to that Voice.
With a consecration to You Lord, from our hearts to Your Ears, this is our sincere prayer.
That our lives shall change, from this day on, that we'll be more positive in our thinking. We will try to live in such sweetness and humility, that, believing that what we ask God, God will give it to each other. And we will not speak evil against each other, or no man. We shall pray for our enemies and love them, do good to them that do bad to us. God is the Judge of who is right and wrong.
I invite you to come and anoint your Faith by hearing the Voice of God with us Sunday, at 12:00 P.M., Jeffersonville time, as we hear: Why Cry? Speak! 63-0714M.
Bro. Joseph Branham
---