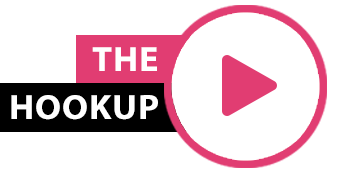 Sunday
November 15, 2020
60-1206
The Smyrnaean Church Age
Dear One Of Them,
We are so happy and thankful to tell the world, Christ is our Priest, our High Priest. We have a High Priest, A TABLE that we eat at. A TABLE where the saints of God are fed upon stored up food. Where we sit and hear the Voice Of God speak to us and tell us we are His beloved.
We are that very special group of people who are able to hear only what the Spirit says. That special group that has received the revelation for our age. The ones who have the Spirit of God and are born of God, baptized into the body of the Lord Jesus Christ by His Spirit, filled with the Holy Ghost.
How does one know, without a doubt, they have the Holy Spirit?
The true evidence is HEARING what the Spirit says. The Spirit is talking, the Spirit is teaching, the Spirit is the Message of the hour. It is Thus Saith The Lord.
Let us listen as God speaks through His prophet and backgrounds for the ones that got hungry and left. As he is bringing them back to their FIRST LOVE. He is also speaking and telling His Bride, I love you, for you have stayed with My Word, My Voice, My prophet.
Jesus (by the Spirit) in EVERY age addresses Himself to ONLY ONE person relative to the Word for that age. Only ONE messenger for each age receives what the Spirit has to say to that age, and that ONE MESSENGER is the messenger to the true church. He speaks for God by revelation to the "churches," both true and false. The message is then broadcast to all. But though it is broadcast for all who come within range of the message, that message is received individually by only a certain qualified group in a certain way. Each individual of that group is one who has the ability to hear what the Spirit is saying by way of the messenger. Those who hear are not getting their own private revelation, nor is a group getting their collective revelation, BUT EACH PERSON IS HEARING AND RECEIVING WHAT THE MESSENGER HAS ALREADY RECEIVED FROM GOD.
Our 7th angel messenger is speaking for God by revelation. We are then individually hearing what the Spirit is saying by way of that messenger. Thus, by Revelation, we are hearing and receiving what the messenger has received from God. There is ONLY one way to be sure you are getting that perfect Word my friend, PRESS PLAY.
He told us, from that messenger spreads the light through the ministry of others who have been faithfully taught; but he warns us that all those who go out don't always learn how necessary it is to speak ONLY what the messenger has spoken. They add here, or take away there, and soon the message is no longer pure. He warned them how careful they must be to hear ONE voice.
For the Spirit has but one voice which is the voice of God. Paul warned them to say what he said, even as Peter did likewise. He warned them that EVEN HE (PAUL) could not change one word of what he had given by revelation. Oh, how important it is to hear the voice of God by way of His messengers, and then say what has been given them to say to the churches.
He is telling us it is so important for us to hear the Voice Of God BY WAY OF HIS MESSENGER. If the prophet warned us that this is SO IMPORTANT to hear That Voice, then why wouldn't the ministry want that Voice played in their churches?
Paul also warned them, don't change ONE WORD, even where I said;
But to the rest I say, not the Lord.
Do your best to come to me quickly.
Get Mark and bring him with you, because he is helpful to me.
When you come, bring the cloak that I left with Carpus at Troas, and my scrolls, especially the parchments.
Alexander the metalworker did me a great deal of harm. The Lord will repay him for what he has done.
Then how can we be criticized because we say, "We believe every Word the prophet spoke?" We must do exactly as the Bible, and HIS PROPHET, TOLD US TO DO:
Don't you add one thing. Don't take, put your own ideas in It. You just say what is said on those tapes. You just do exactly what the Lord God has commanded to do. Don't add to It.
65-0718m - Trying To Do God A Service Without Being The Will Of God
If someone asks us, "Are you one of them people that believes EVERY WORD the prophet spoke and say, 'Press Play' all the time? Our answer is so easy and so simple: "Yes my friend, I'm so glad I can say One Of Them."
Dear Ones Of Them, let us come together Sunday at 2:00 P.M., Jeffersonville time, and hear the Revelation of God spoken through His prophet, as He reveals to us: The Smyrnaean Church Age 60-1206.
Bro. Joseph Branham
Scriptures to read in preparation for hearing the sermon "The Smyrnaean Church Age".
Revelation 2:8-11
---
Sermon Translations