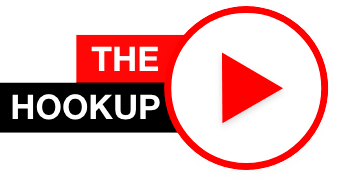 Dear masterbuilders,
Our Father Who art in Heaven, hallowed be Thy Name. Thy Kingdom come, Thine will be done, in earth as it is in Heaven. We ask You to be with us, Father, and bless us, and help us to be wise masterbuilders in this hour of great distress amongst the people.
Oh how we love God's timing. It is always PERFECT. He has a time and a season for everything. His timepiece is always ticking perfectly. He won't be one second behind. Everything will happen just exactly the way and the time God said it would.
The reason for this special time was that we would…Upon my heart the Holy Spirit had laid this warning of conviction, that, "The Church in this day should have this Message." Because, I believe that it is the most outstanding Messages of the Bible, because it reveals Christ in His Church at this time.
How we can rest assured today that every Message we are listening to is in His perfect Will, in His perfect time. I do not believe it is by coincidence, or the will of man, that we are listening to the Seven Church Ages at this time.
In 1960, the Holy Spirit revealed to His 7th angel messenger that it was time for him to warn His Bride, and bring them the Revelation Of The Seven Church Ages.
It was also the first time in our history that a Catholic man had been elected to be President of the United States.
He told us to remember the prophecy the Lord gave him in 1933; how they would permit women to vote, and in doing so, they would elect the wrong person. John F. Kennedy won the election by a very small margin over the Republican incumbent President, Richard M. Nixon. The election had been proven to be corrupt by fraudulent voting machines.
Now, 60 years later to the day, the Lord is leading us to hear The Seven Church Ages again at the exact time a second Catholic President has been elected in the United States. It is also the first time in history that a woman has been elected as Vice-President. This election is also being contested as being corrupt by the Republican incumbent President Donald J. Trump.
He told us how Constantine formed the Nicaea Council to UNITE the church and state together and make them one. He had in his mind to strengthen his empire, to someway consolidate and weld them together which would make him the greatest ruler in the world. Nicolaitanism and paganism wedded together and formed, giving birth to the first organized church.
There were about fifteen hundred delegates and bishops who attended the council, but they overruled them by corruption, and voted in that the church would be put under the supervision of popes and bishops.
He told us how Ahab first used this strategy to strengthen his kingdom and secure it by marrying the woman Jezebel. It was a political maneuver to UNITE the people and strengthen his kingdom.
And they worshipped the dragon which gave the power to the beast, saying, Who is liken unto the beast? and who is able to make war with him?
We have been warned by the Word that there is only one man that's powerful enough to do that, and that's that pope.
He said,
"Let us organize ourselves together, and come together."
President-elect Biden quoted Pope John Paul II when he called on Americans to "be not afraid." Also quoting from a Catholic hymn in his first address as president-elect, Biden sees his faith as a way to heal, and to lead.
A week before Election Day, while in Georgia, he quoted at length the most recent papal encyclical, "Fratelli Tutti." Which means "we are all in the same boat."
In a news article, a journalist said:
Overall, the passages Biden chose to quote suggest that he may be thinking about how his own Catholic faith should guide his approach to leading a nation made up of Catholics and even more non-Catholics.
God's timing is PERFECT. We see modern events being made clear by prophecy. Scripture being fulfilled. A Catholic President and his woman Vice-President UNITING church and state together to strengthen their kingdom like Ahab and Constantine. The timing is taking place exactly as the prophet told us.
But God was not with them. Where was God? He was with His saints in some little home, or in a cave,
Praise the Lord. What is His Bride doing? Setting together in Heavenly places in Christ Jesus, listening to Sheep Food.
Come join us and be a part of Scripture being fulfilled, as we hear the Voice Of God speak to us on Sunday at 2:00 P.M., Jeffersonville time, to hear: The Thyatirean Church Age 60-1208.
Bro. Joseph Branham
Scriptures to read in preparation for hearing the sermon, "The Thyatirean Church Age"
Revelation 2:18-29, 13:1-4, 13:6-8, 13:14
---
Sermon Translations
This sermon has been played at the Tabernacle on the following previous dates.