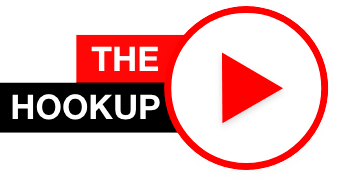 Dear Sons & Daughters Of God,
In the beginning was the Word, and the Word was God, and The Word was made flesh and dwelled among us. It is Jesus Christ the same yesterday, today and forever.
What a blessed assurance we have that Father has given us the Revelation of Himself in our day. God changing His form, En morphe, and today it is once again God manifested in flesh, the Message of the hour, the Light of our day.
And in this last day, He speaks to the people through His Son, Christ Jesus, making Himself known. Then what is Christ? The Word. The Word of what, the word of Moses? Yes, but today He is the Word manifested for this day.
You must see Him and recognize Him as the manifested Word for our day. You must come in behind the veil, to see the unveiled God, not a man, but God veiled and speaking through the man.
Now, not the man himself was God, no more than the body of Jesus Christ was God. He was a man, and God was veiled behind Him. God always has veiled Himself away from the public, and revealed Himself to the people who will believe it.
You must first believe and recognize Him veiled in human flesh as your personal Savior. Then you must believe and recognize Him as the Son Of Man veiled in human flesh, calling out His Bride. It is The Word made flesh once again.
We do believe and recognized Him at Calvary. We do believe and recognized Him as the Son Of Man for our day. And because we have, we receive His reward.
"As many as received Him, to them gave He the power to become sons of God." And so is it today, when we see this great Holy Ghost move made manifest. "As many as receives Him, to them gave He the power to become sons and daughters of God." Jesus Christ identified the same, by His Word, in every generation.
Now, once again, the Word has been made flesh and veiled behind human skin. We have become His sons and daughters. His great plan is being made manifested. We are His Word Bride veiled in Human flesh.
We have come from behind that badger skin, and come into the Presence of God. Now the Word has become a living reality to us, surrounded by The Shekinah Glory, eating the Shewbread that's only provided for the true believers. We are priests, a royal priesthood, a holy nation, peculiar people, giving spiritual sacrifices to God, we are His BRIDE.
Father, how thankful we are to recognize You from the beginning to the end, Jesus Christ the same yesterday, today and forever. Now You are bringing Your Bride together from around the world to tell us who You WERE, who You ARE, and now who WE ARE.
May our hearts rejoice as He speaks and reveals Himself to us Sunday at 1:00, Jeffersonville time, and tells us He Is: The Identified Christ Of All Ages 64-0617
Bro. Joseph Branham
---
Scriptures to read before the Message:
Deuteronomy 18:15
Zechariah 14:6
Malachi 3: 1-6
St. Luke 17: 28-30
St. John 1:1 / 4:1-30 / 8: 57-58 / 10:32-39
Hebrews 1:1 / 4:12 / 13:8
Revelations 22:19
Sermon Translations
This sermon has been played at the Tabernacle on the following previous dates.