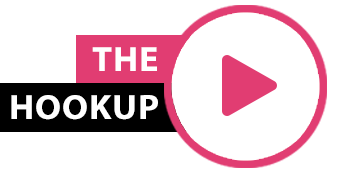 Sunday
May 29, 2022
63-0825E
Perfect Faith
Dear Perfect Faith Bride,
Once again, I find it impossible to place in words what this Message, God's personal Love letters, written with His Blood, spoken with His Voice, means to us. Everything else means nothing. We love Him from the depths of our heart and It has given us Perfect Love for Him. Nothing can move us from that Word. There is no other contentment in our lives than to hear Him communing with us as a Friend to a friend.
It's not even us, it's Him living in us, calling out to Himself. It's the deep calling unto the deep. The sheer joy of pressing play and to hear God use a human voice to tell us, we are His chosen ones. To tell us He loved us before the foundation of the world; for He knew we would love Him with all that was within us, and would stay true to Him and His Word.
All we have need of, He has given to us. There is nothing missing. He had His Word written in letter form and preserved It for thousands of years so He could tell us all the Love that was in His heart for us.
Then His love become even greater for us as He told us: "I will come in flesh once again and speak lip to ear to you so there will be no misunderstanding, no confusion, no need for interpretation. I will take My time and express My Love to you, and you will be able to hear it over and over and over again. I want you to know, the Father is in Me, I am in you, you are in Me, we are ONE. Your flesh is My Flesh, your bone is My Bone, your spirit is My Spirit.
I will tell you all that is in My Heart in great detail. I'll make it so plain that you'll know without a doubt, the Words I have written and spoken are for you, and They will never fail.
I will give you Perfect Faith, and It will be a Master of all circumstances. No matter what the enemy says, It will Master it as you have Perfect Faith in what My Word says you are. No matter what the enemy is trying to tell you, you don't even listen to him. Your ears are deaf to anything else but what My Spirit has already told you. It is anchored in your hearts, and there's nothing ever going to make you move from It."
That Perfect Faith we have in knowing this Message is Thus Saith The Lord, we apply that same PERFECT FAITH for every promise He told us was ours in His Word. If we're sick and need healing, it's ours. If we have need of anything, we can have it, for we have become anointed with His Spirit. We are His anointed messiahs of the last day, showing forth the resurrection of Jesus Christ.
It is a love affair as He is pouring Himself into us. We are becoming One with Him for that great Wedding Supper. His Spirit is here with us and in us. We've got just one thing to do, and that's to believe It, to accept It.
We are not God's 7th angel Messenger, but we are His sons and daughters. Our hands are His Hands. We believe what is spoken on tape to be Thus Saith The Lord. It is the living Word.
His prophet is our pastor. As we listen to the recorded Word, we believe It is God speaking directly to us. We have Perfect Faith believing that.
As we gather together around the world to listen to God speak to us by way of His prophet, our faith is elevated higher and higher as God is bringing His Bride together around His vindicated Word.
Tomorrow will be like no other day. We will take our Perfect Faith He has given to us and we will apply It to whatever we have need of, and we will receive it as the Pillar of Fire speaks through His chosen messenger and tells us:
Know ye what I have done to you? You've called me, "your pastor"; and you say well, for so I am. If I, your pastor, have been identified by Jesus Christ, that I do His work, then believe my Word. By acting this act of faith, by laying hands upon you, I have condemned the disease and afflictions that's bothering you. Believe that, so shall you have your request, regardless of what it is, for all things are possible to them that believe. And when you pray, believe that you receive what you asked for. And I truly believe that I receive it, and in my heart I accept every one of your healing, I accept it, that it's done. I believe it, I believe it with all that's in me.
We believe with all that is in us, this Message to be the Voice Of God, spoken, recorded, vindicated and preserved for this day. We believe whatever we ask for, we will receive, for It is THUS SAITH THE LORD IT IS OURS.
Come join us Sunday at 12:00 P.M., Jeffersonville time, to receive whatever you have need of as we listen to God's prophet tell us how to receive: Perfect Faith 63-0825E.
Bro. Joseph Branham
---
Scriptures to read before service:
St. Mark 11:22-26 / 16:15-18
St. John 14:12 / 15:7
Hebrews 11:1 / 4:14
James 5:14
1 John 3:21
---