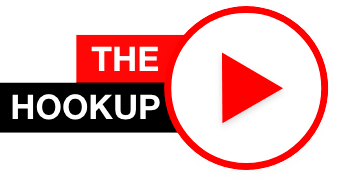 Dear Bubbling Bride,
I'm so thankful we don't have to lean unto our own understanding, but are able to sit together in Heavenly places in the presence of the Holy Spirit and drink from His inexhaustible Fountain of Life. It's a well of water bubbling up within us unto everlasting Life.
It's hard for us to understand how someone who has access to that Pure Artesian Well would want to drink from a man-made trough, with a man-made spout, into a man-made tank, with a man-made strainer over the top of it to get the big bugs out of it, when there is a Fountain to drink from that has been vindicated to be Pure Water from the throne of God.
We know by the Reading of the Word in Saint John's Gospel that,
"In the beginning was the Word, and the Word was with God, and the Word was God." "And the Word was made flesh, and dwelt among us."
He was the True and Faithful Witness to the Father's Eternal Word. He was a Prophet and could only say what the Father bade Him say. He said, "My Father is in Me." That is what Jesus the Tabernacle said, "My Father is in Me."
The Word tells us in Revelation not to change one Word of it, as did Eve. He said it would bring sin and death.
"If any man shall add unto these things, God shall add unto him the plagues that are written in this book: and if any man shall take away from the words of the book of this prophecy, God shall take away his part out of the Book of Life, and out of the holy city, and from the things which are written in this book."
Our prophet told us God's Word needs no interpretation. God said It, It has to come to pass. He interprets His Own Word. The Bible tell us It's of no private interpretation. He said, "Let there be light," and there was light. Then He said, "A virgin shall conceive," she did. That don't need any interpretation. Then God said, "In the last days I'll pour out My Spirit upon all flesh", and He did. That don't need any interpretation.
The Word also tells us that in every age God sends a prophet, and that prophet speaks His Word. That prophet was the Word for that age. We also know God's Word only comes to His prophet and that prophet is the divine interpreter of The Word.
Then His prophet reveals that Word to the audience. The audience believes every Word. That is God in action, God moving by His Spirit.
So, let's review that:
God is The Word.
God speaks His Word directly to His prophet.
The prophet speaks God's Word, not his word, God's Word.
The prophet reveals God's Word to the people.
God's Word needs no interpretation.
People believe It.
That's God in action
Then if I "PRESS PLAY" I'm listening to:
God speaking directly to me.
His Word.
Spoken through His prophet.
Which needs no interpretation.
GLORY, we've Caught The Vision.
To listen to This Message is God's provided way for His Bride in this day. It has been recorded and preserved for the Bride to drink from this Artesian Well. To listen to This Message is to sit under the greatest atmosphere that we could be under, for it is the very Word of God spoken directly to us from God.
That has to be the plan of God for His Bride in these last days.
Let us come together at 1:00PM Jeffersonville time and drink from That Inexhaustible Fountain of Life as He tells us we don't have to drink from Broken Cisterns 65-0123; He has provided Pure Water from His Fountain.
Bro. Joseph Branham
---
Sermon Translations
This sermon has been played at the Tabernacle on the following previous dates.