Archived Letters
Saturday, December 18, 2021
Dear Token Bride,
There has never been a time like this before in the history of the world. The whole universe had to testify to it, as five planets aligned themselves together. Something was taking place on December 12, 2021 in the heavens, while something was taking place on earth. The Bride had united themselves together from around the world as God spoke through His prophet, and His Bride had Communion and Feet Washing together in their homes.
What an atmosphere and presence of the Lord there was in our homes. Some tape boys had slipped into our homes and we made our home a church for the Lord. We applied the Token to our homes and to our families. The Holy Spirit filled our house, our heart, and our souls with His presence. It was as if we were the children of Israel getting ready for our exodus journey.
The Word was speaking to us through His angel and was applied to our homes. Death was all around us, but we knew we were safe and it would pass over our homes. We were getting ready to leave for OUR Promise Land.
Never have we felt such a closeness like we did that night. We knew something was taking place. We knew He was making us ready for His Coming, but it had to be this time, this day, this month, this year. Everything was perfect and in place. It had a meaning. It was happening for a sign to the world.
Every spiritual happening is a sign from God. Be careful. Notice that, see. Watch, every spiritual happening, everything that happens, is a sign. We're not here by accident. These things just don't happen by accident. It's a sign. It's a sign, to get—get to safety, quickly. Noah was a sign to his generation; Elijah was a sign to his; John was a sign to his. See? Everything, the Message of the hour, is a sign. Watch It, look what It's doing. See? It's a sign. Everything has a meaning.
When Moses began His ministry in Israel, Israel quickly gathered from all over Egypt, to Goshen. They were coming back to the homeplace because they knew something was fixing to happen.
What a perfect type for today, as the Bride is gathering around the pure unadulterated Word for the hour; because we too know, something is fixing to take place.
They're coming from the east and west, they're coming from the lands of far, to feast with the King, to dine as His guest around His Stored-Up Food at HIS TABLE.
He sent His angel prophet with a Message to call out and lead His Bride to the Promise Land. He identified Himself among us with a Pillar of Fire. Then, He sent His Token for His Bride to get under, because He only recognizes that Token.
What is the Token for today?
He only recognizes the—the Token. That's the Message of the hour! That's the Message of this day! That's the Message of this time! In the Name of Jesus Christ, receive It!
The Bride and Christ are becoming One. The ministry of the Bride, and the ministry of Christ, is the same. God Himself recognizes His messenger's Message. He has recognized His Bride. The negative is becoming the positive. Every promise in His Word is OURS. It must obey us.
We are becoming that perfect Word Bride by God's provided way for today: His Voice, His Word, on Tape. God never changes His program. He has always sent a prophet to lead His people. He had others that were called and anointed, but they could ONLY say what the prophet said, for his Words were THUS SAITH THE LORD for the people.
How can you be 100% SURE you're hearing the PERFECT Word of God? There is only one way for me: Press Play.
There are surely others that are called to preach the Word, for it is in the Word and can not be disputed, but they can only preach the Word they have heard on Tape from God's messenger. They cannot preach, teach, interpret, take away or ADD ANYTHING TO IT as It is the PERFECT WORD OF GOD. That is what the Word says.
It is not wrong to hear a minister, as some say, nor is it wrong to go to church. You should go to church, but the Bride wants to hear sheep food, and many believe the only way to hear the pure Word is to Press Play.
God bless them and their ministry God has called them to. For I am not against them and I love them and believe I will spend Eternity with all His predestinated Bride. I'm just for the tape ministry.
Many say you have to have a minister to be Bride. I agree, I do, William Marrion Branham, for he is the greatest minister with the greatest ministry in the world. For it is not his word, his message, his thoughts, nor is It his interpretation. It is the only vindicated Word of God for our day. And yes, it is the greatest LIVE MINISTRY there is.
My questions is: Can you only listen to the Tapes and be the Bride of Christ, or do I have to have something more than the Voice Of God on tape?
As for me and my house, we are a TAPE HOME, and believe we are His Bride and all WE NEED is the Voice of God on tape.
If you'd like to join us in your home, church, car or wherever the Lord has you, to hear Thus Saith The Lord, join us Sunday at 9:00 A.M., Jeffersonville time, to hear the Word of God perfect His Bride and bring us the Message: Token 63-0901M
Bro. Joseph Branham
---
Scriptures to read before hearing the Message:
Genesis 4:10
Exodus 12th chapter
Joshua 12th chapter
Acts 16:31 / 19:1-7
Romans 8:1
1 Corinthians 12:13
Ephesians 2:12 / 4:30
Hebrews 6:4 / 9:11-14 / 10:26-29 / 11:37 / 12:24 / 13:8, 10-20
St. John 14:12
---
Associated Services
Tuesday, December 7, 2021
Dear Voice Bride, let us all gather together and hear the Message 65-1207 Leadership. It will be playing on the Voice Radio at 9:00am and 7:00pm, Jeffersonville time, but feel free to listen whatever time fits your family's schedule.
Brother Joseph Branham
---
Read Brother Joseph's letter concerning services this week.
Associated Services
Monday, December 6, 2021
Branham Tabernacle Construction update:
I have been asked by SO MANY, "Brother Joseph, when do we get to come to the new church!?" Well I wish I knew the answer to that question...As many of you have experienced also, we have faced many delays in shipping materials to the jobsite, delays in permits from local authorities, and delays in the actual construction process also. It has been one thing after another. But even if the church WAS finished today, I don't think we would be able to have service quite yet. Like you are probably thinking also, I'm anticipating a LOT of believers to come from the East and West at our first service back. I would guess well over 2,000 believers could be here, easily.
Brother Branham cared about the safety of the people. He often referred to limitations the church had because of restrictions from the fire marshal; it always grieved him when the building was too hot; he would ask the people to take turns standing, so no one would have to stand too long; he often apologized for it being too hot...HE CARED FOR THE COMFORT AND SAFETY OF THE PEOPLE. I too feel with 2,000 gathering all at once, it would be so hard for us not to shake hands, hug necks, and do things that could jeopardize the health of the people, especially our elderly...I know EVERYONE will want to come to the first service back, and I want to make sure they can.
I've been praying day after day, and week after week about these things. Am I disappointed? "Yes," in one way, as I long to see you all again; but "Not at ALL" in another way. All I want to do is be in God's Program, whatever That is. And I KNOW the series of tapes we have been hearing are His Program, His Perfect Will for us at this time. You that have been following along no doubt know that too. The Lord has truly poured out His Spirit to us in our home tape churches, and gave us Stimulation by Revelation like never before. Praise His wonderful Name for keeping the step of the Bride perfectly in line through this Pandemic. Blessed be your wonderful Name!
I do not know when that day will be, but certainly will continue in prayer every day, and ask that you pray about this also. For we not only want His perfect Will, but His perfect timing in all things.
I am happy to share several pictures with you of the progress of the church and the new Sunday School classrooms. They are turning out absolutely WONDERFUL; the new classrooms will be such a blessing to the children, and whenever I step inside the new sanctuary, I can just feel the presence of the Lord there. I know it is a church that Daddy would have loved to have, and I can't wait to share it with you also.
I will try my best to let you know as early as I can when the first service at the new church will be, but until then, let's continue in God's Perfect Program for us, by inviting the prophet, the Seventh Angel, the Word for our day, into our homes to speak to us, and prepare us for His soon Coming. Lord Jesus, thank you for sustaining us with your Spiritual Food in due season. Come quickly and take us up from our homes for the sudden, secret going away of the church, that the world will know nothing about.
May God richly bless you,
Brother Joseph
---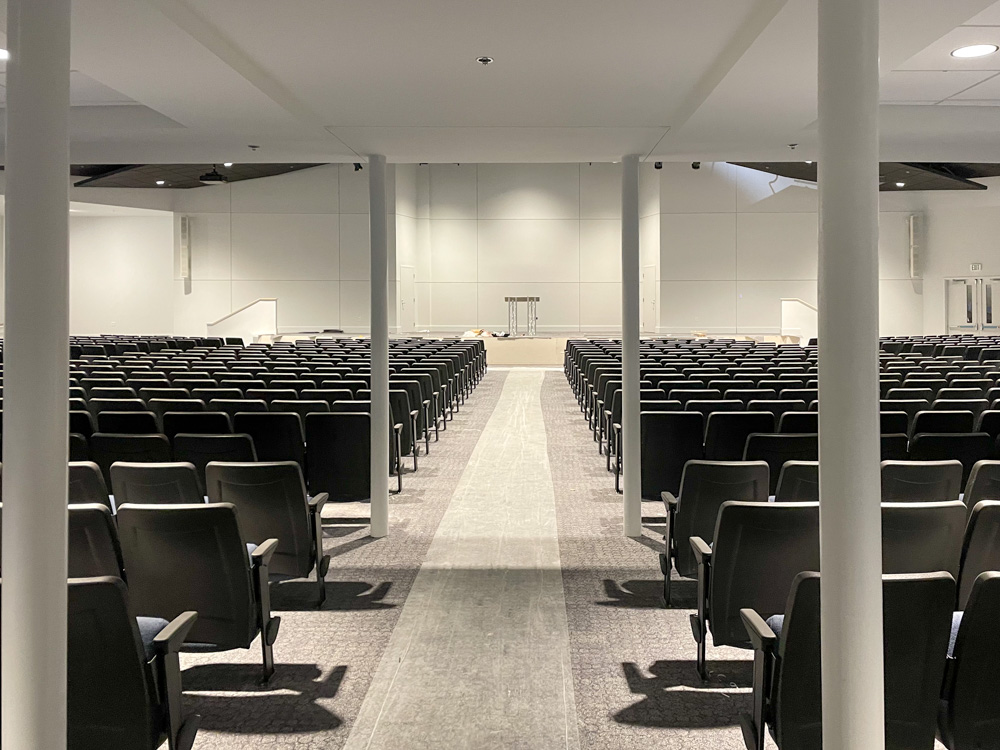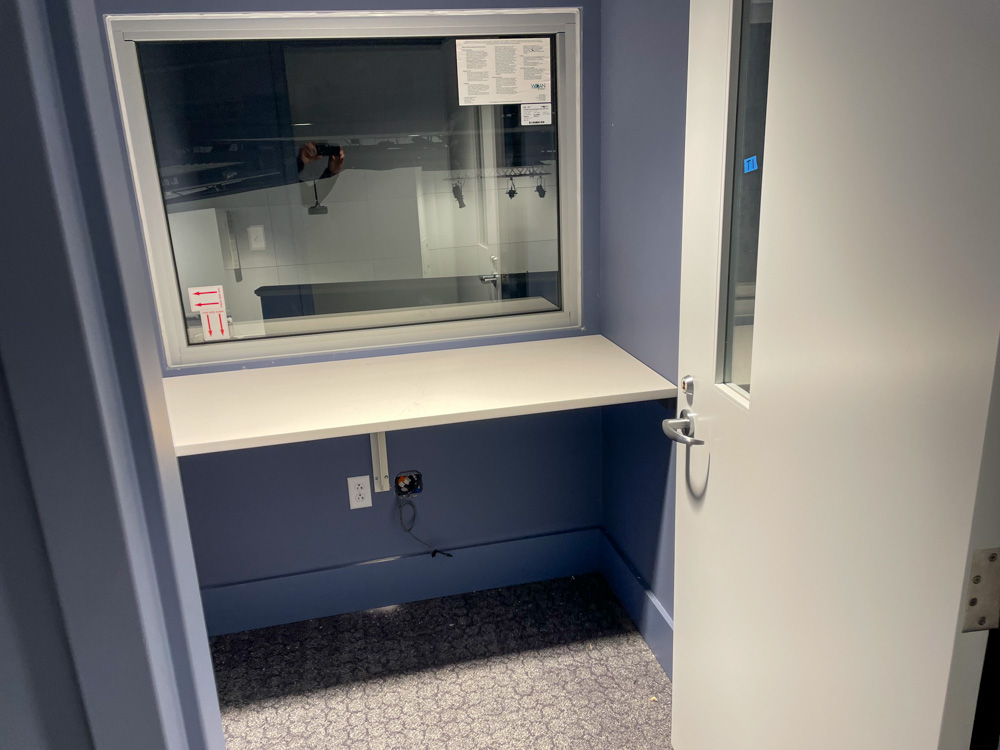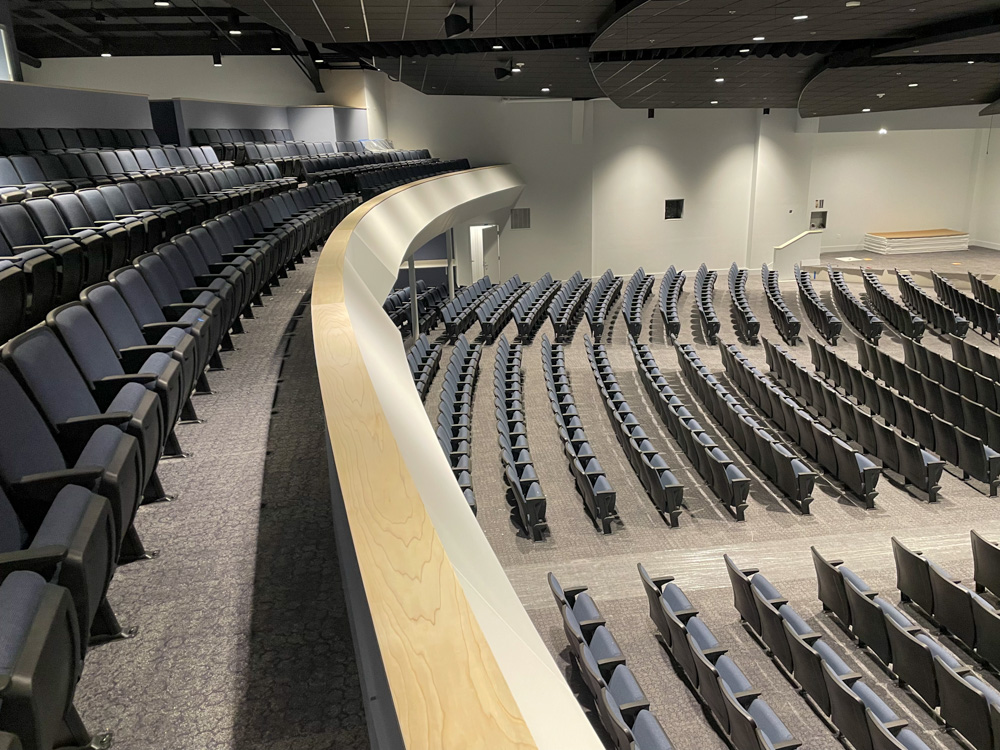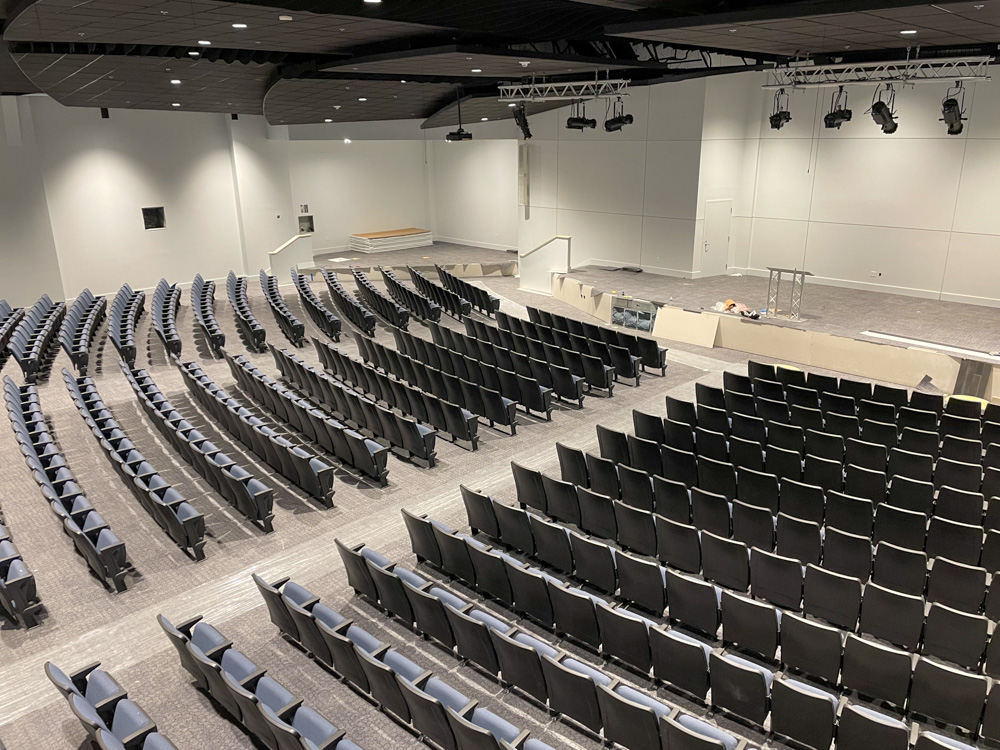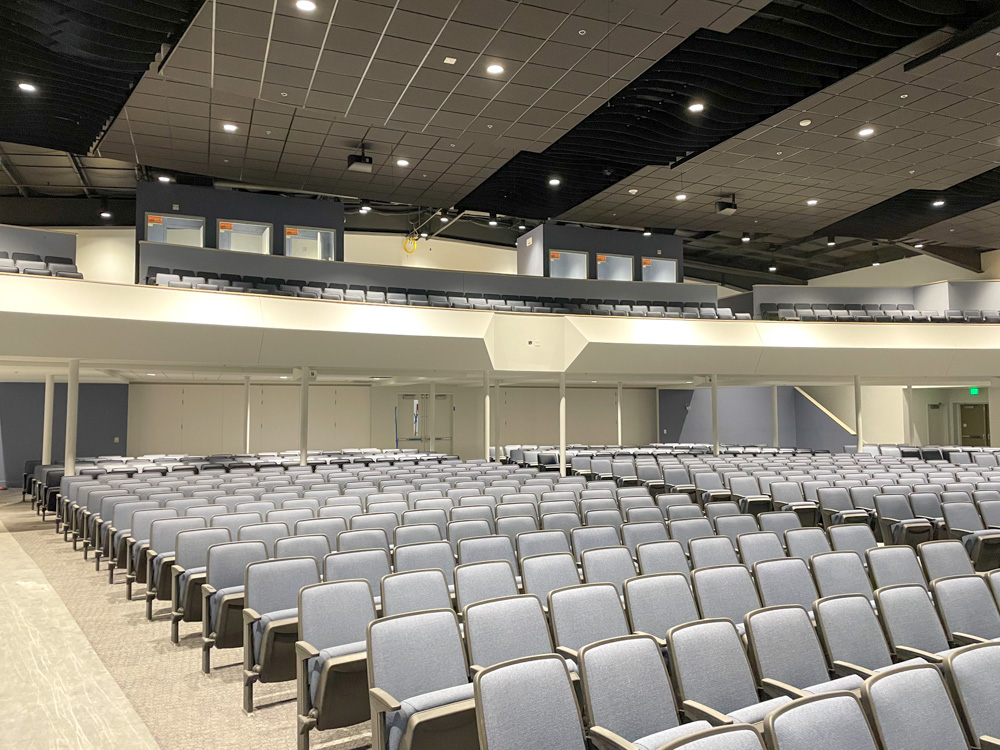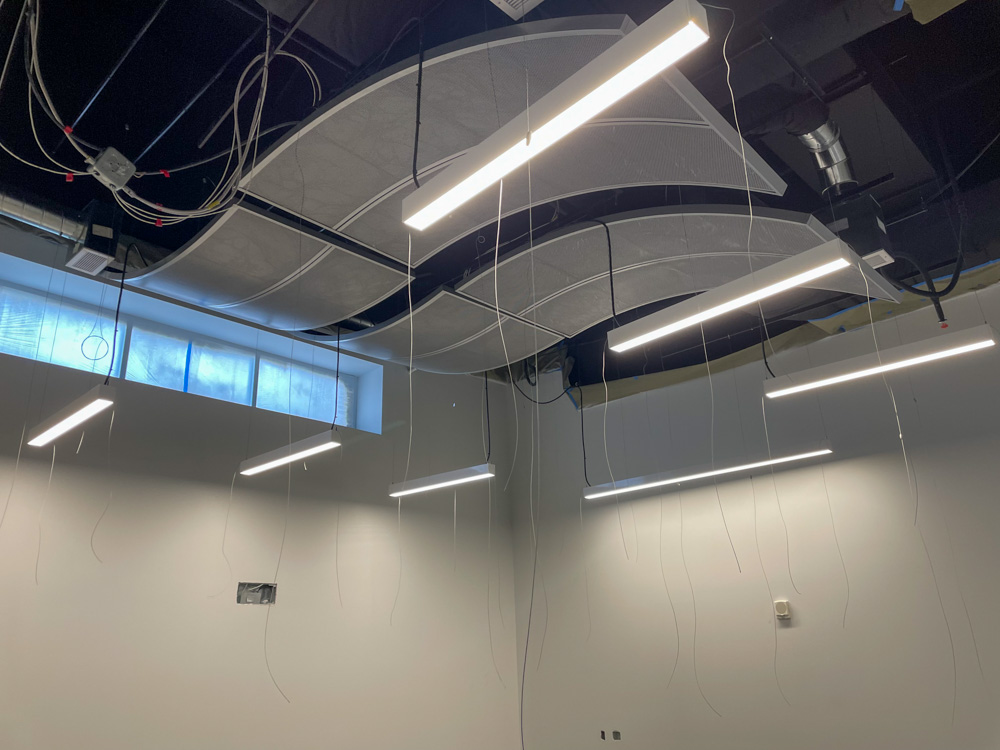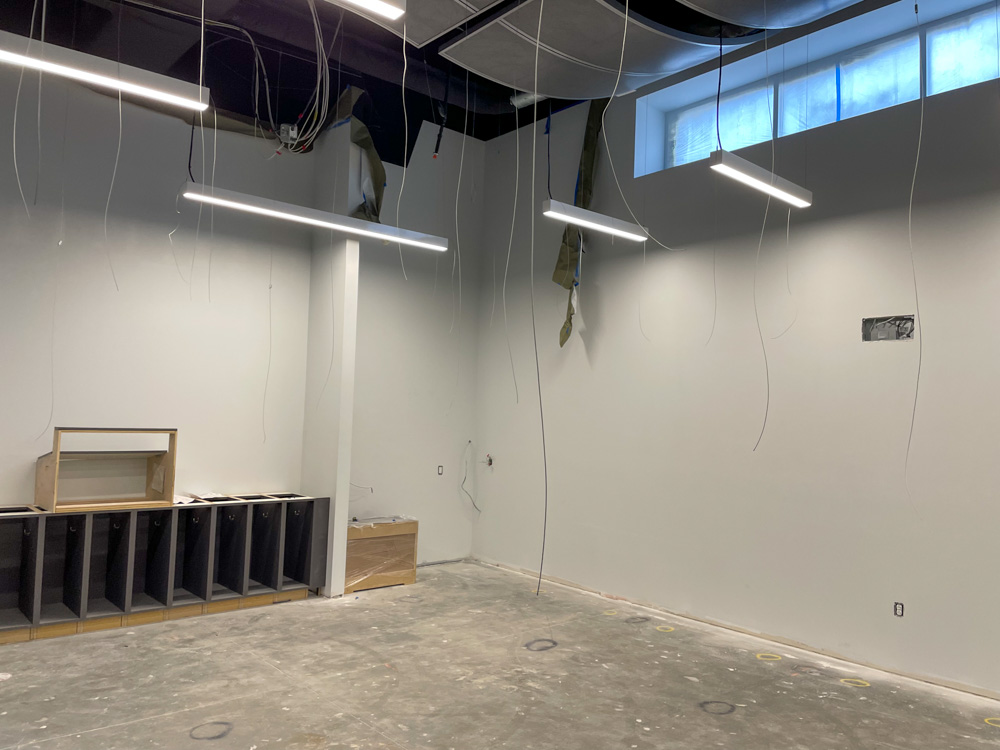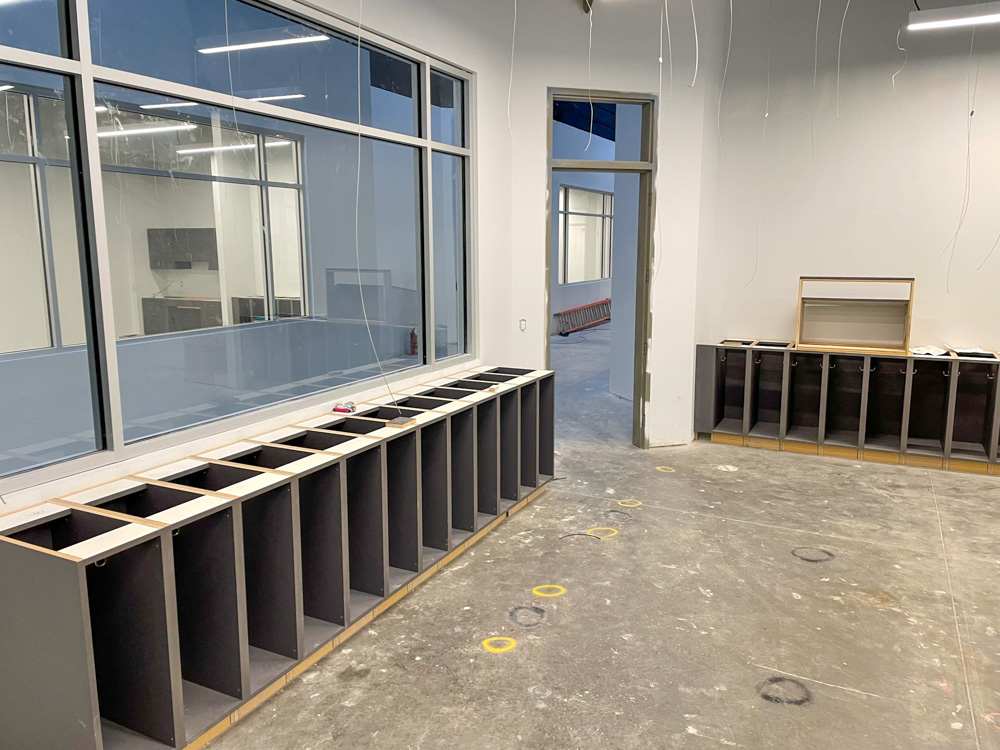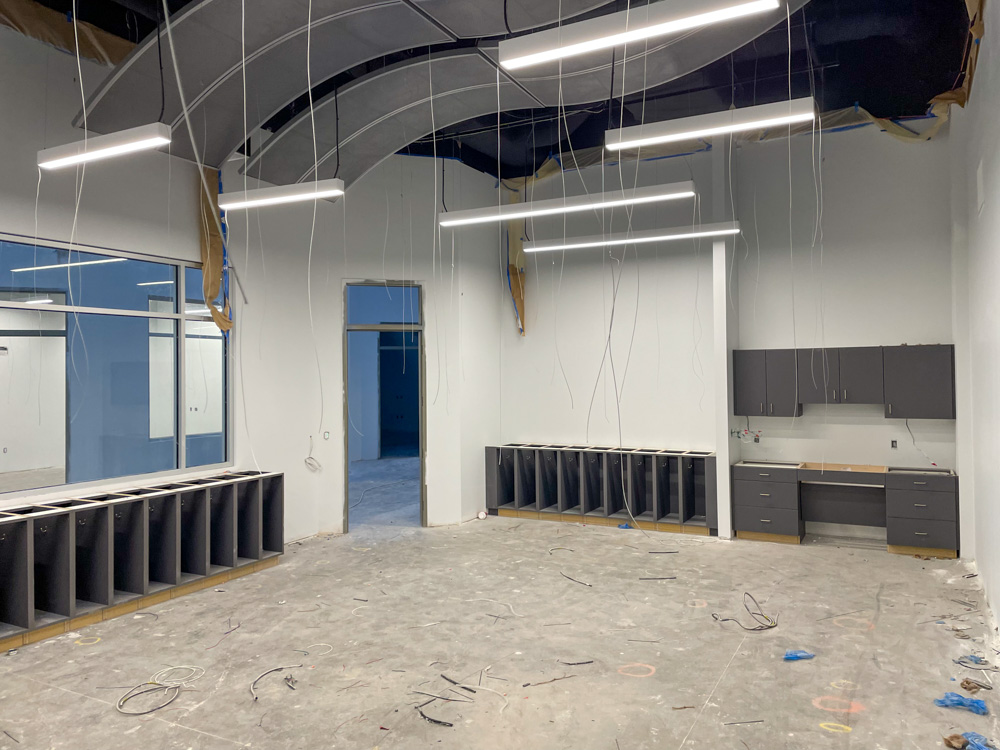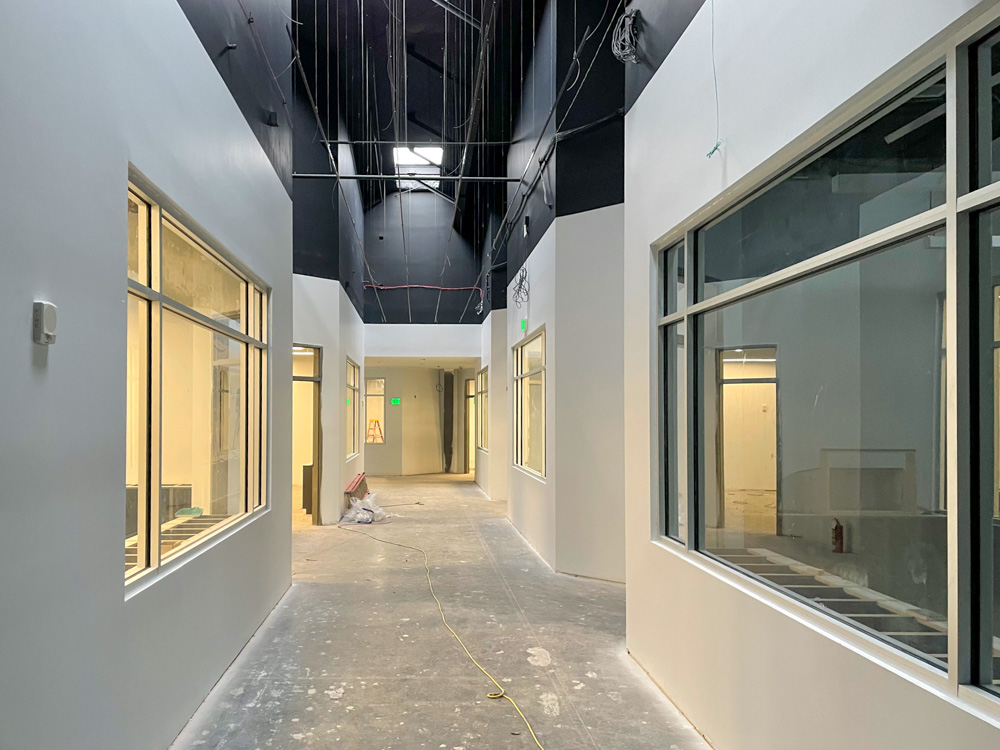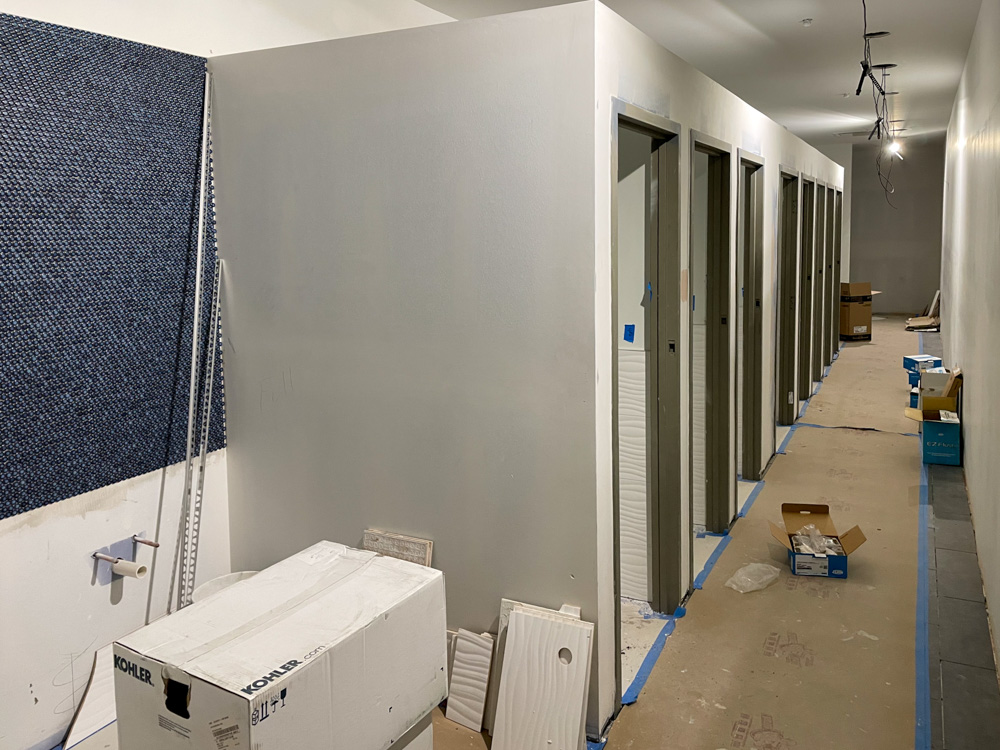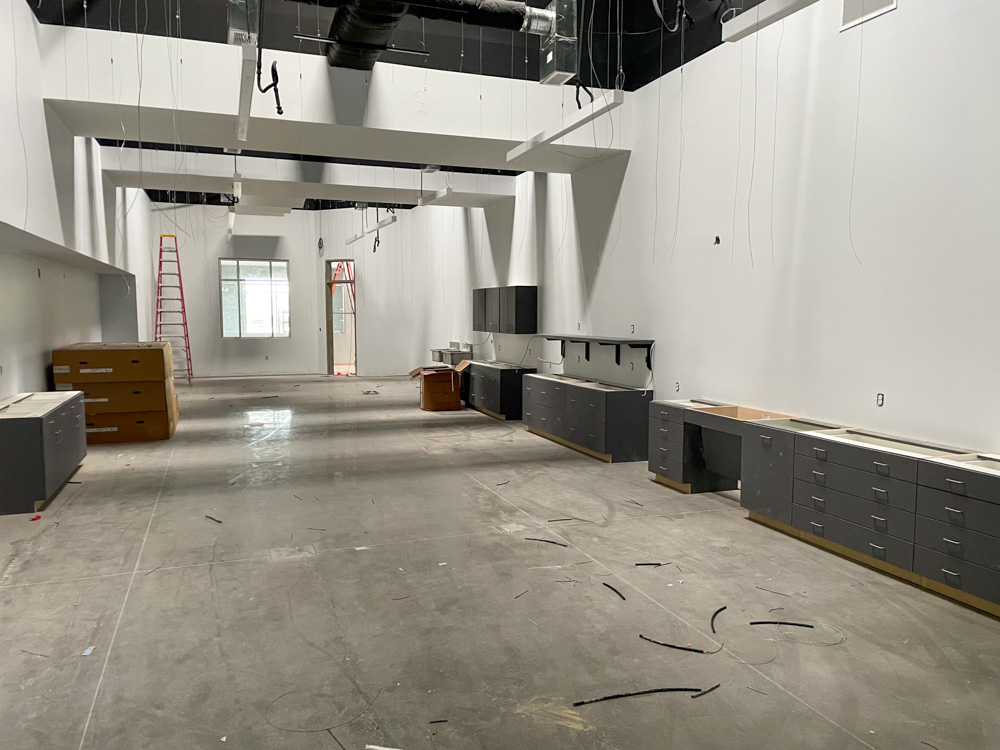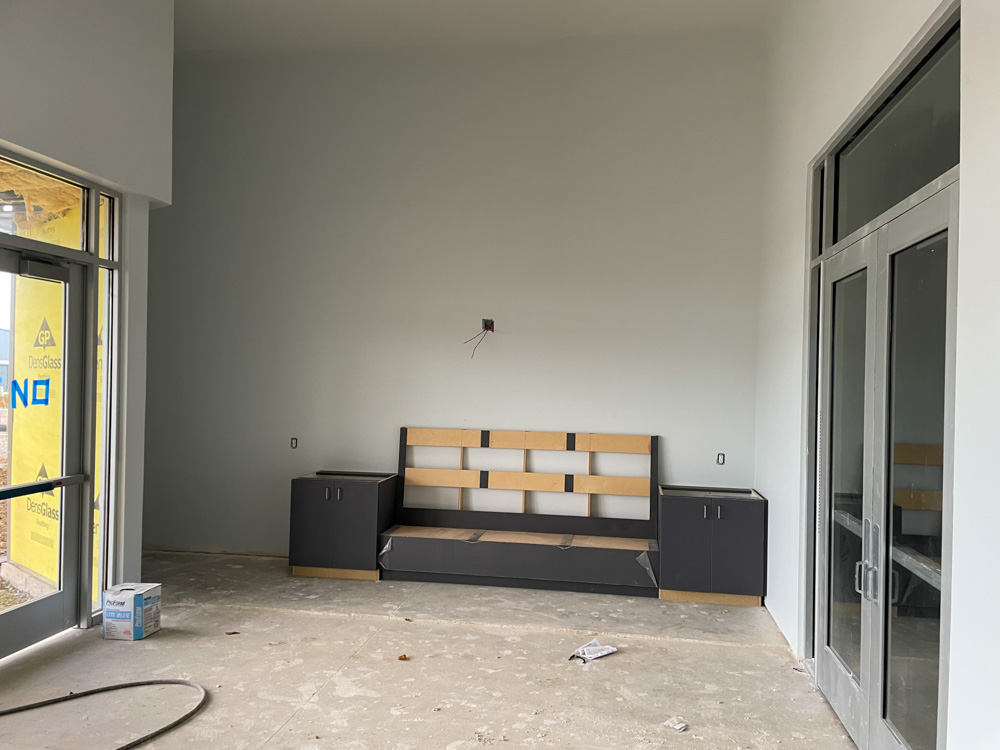 Monday, December 6, 2021
Dear Voice Bride, let us all gather together and hear the Message 65-1206 Modern Events Are Made Clear By Prophecy. It will be playing on the Voice Radio at 9:00am and 7:00pm, Jeffersonville time, but feel free to listen whatever time fits your family's schedule.
Brother Joseph Branham
---
Read Brother Joseph's letter concerning services this week.
Associated Services
Sunday, December 5, 2021
Dear Voice Bride, let us all gather together and hear the Message 65-1205 Things That Are To Be today at 2:00 PM, Jeffersonville time.
Brother Joseph Branham
---
Read Brother Joseph's letter concerning services this week.
Associated Services