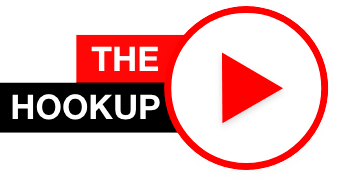 The following was published on the branham.org article: The Eagles Gathering Together
Dear Royal Seed,
Where does one begin to try to express what a wonderful and special Easter Weekend the Lord gave His Bride. The three days being united in prayer and listening to His Voice all at the same time were truly Red Letter Days for His Predestinated Seed.
There has never been days like these days we are living in, when the chosen Bride Of Christ has been forced to come together in One Mind and One Accord from around the world to listen to The Voice Of God at the same time. No man could have done this. Man would never agree to do this, BUT GOD wanted His Bride to be United around His Word, and for them to come back to their First Love and hear that Wave Sheaf before them by hearing The Voice Of God speak to them.
How wonderful it is to see and be a part of God's great plan He had in His Mind from the beginning. Behold, I'll send you Elijah the prophet because I have many things I need to tell you, but you cannot bear them now. I will come once again in flesh, as I did with Abraham, and I will reveal all the secrets that have been hid since the foundation of the world. I will reveal the True Godhead, and baptism in The Name of the Lord Jesus Christ. I will expose the serpent's seed. I will reveal the Seven Seals. I'll let you look Beyond The Curtain time and tell you I saw you there. I'll send 7 mighty angels in a cluster across the sky for the whole world to see and to confirm My Message and messenger. I will have My picture taken with him to prove to the world I AM the same Pillar Of Fire that led the children of Israel. I AM the same Pillar Of Fire that Spoke to Paul on the road to Damascus. I will declare to the world that I am that Logos that came from God, and I will speak through My messenger, and speak squirrels into existence. I'll raise the dead, and I'll do more Works through him than I did when I was on earth as your Savior.
I will Store Up Food that will Perfect My Bride and give them Rapturing In Faith as ONLY My Word can do. I will reveal to them that the same God that lived in My messenger, William Marrion Branham, now lives IN THEM and they are My FULLY RESTORED WORD BRIDE AND THEY WILL SPEAK THE WORD. For I promised them that on that day they will know that I am in the Father, and you are in Me, and I am in you.
This is not something written in the Bible that happened thousands of years ago, it is God making History, God fulfilling prophecy, It's God's Word being fulfilled this very day we are living in, and it is happening to us.
Nothing can bring His Bride together but This Message, which is God's Word for this day spoken by God's vindicated messenger. Truly God has Holy Ghost, Spirit filled, ordained ministers that are over His flocks around the world, but they cannot unite the Bride, nor can I, nor can any man unite the Bride together. There is no man that we all could agree with. There is no man that could bring the Bride together in Unity. There is ONLY ONE thing all Message believers agree upon, that this is The Message Of The Hour and it is God's Voice to His Bride.
There are false ministers that say, it is not the Voice Of God to the Bride. My friends, if they say and believe that, THEY DO NOT BELIEVE THE MESSAGE OF THE HOUR AND HAVE NO REVELATION AT ALL. For He said… YES, "HE" said,
Now, I'm just your brother, by the grace of God. But when the Angel of the Lord moves down, it becomes, then, a Voice of God to you. Maybe it…If I offended you by saying that, forgive me. But I felt that might been resented. But I am God's Voice to you. See? I say that again. That time was under inspiration. See? And I—I felt bad about it the first time, but It repeated it.
What is this great attraction that is happening around the world? People gathered in their homes from the North, South & Central America, from Africa, Europe, and from every continent in the world. What is the attraction? What is all that noise?
The predestinated Seed of God who can't do nothing else but follow It, means more than life to us. Take our lives, but you don't take That. What is the attraction? God, as usual, fulfilling His Word.
God is fulfilling His Word in us by bringing His Bride together to Press Play and hear God's 7th angel messenger bring us the Word of Eternal Life.
For you that BELIEVE EVERY WORD, not just some of it, but believe it IS Jesus Christ the same yesterday, today and forever, and believe This IS God's Voice to you, and the anointing of the Holy Spirit is on them Tapes. Then whatever you have need of, God will give it to you IF YOU BELIEVE THAT. Every devil will be cast out by the POWER OF THAT VOICE, for He speaks THE WORD.
Bride, This is your Hidden Manna, the children's Bread that is uniting us in One Mind, One Accord, by God's Voice, and is perfecting us and giving us Rapturing In Faith.
Let us come together Sunday morning at 10:00 A.M., Jeffersonville time, to hear The Voice Of God speak to His Bride: 65-0725E What Is The Attraction On The Mountain
Looking forward to meeting you at His Throne for a great outpouring of His Holy Spirit.
Brother Joseph
This sermon has been played at the Tabernacle on the following previous dates.