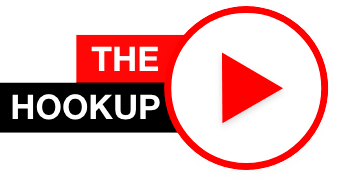 Dear Tape people,
It is such an exciting time we are living in. As He promised in His Word, the secret has been brought forth and revealed to a certain group of people. The full manifestation of the Person of Jesus Christ has been manifested in the flesh to His Bride.
The modern events that we see taking place today have been made known to us by prophecy. Scripture is being fulfilled daily. Events that were spoken of in the Bible are being unfolded before or eyes. We are now living in the Bride Age.
We are a gene of God predestinated to Eternal Life. He calls us "His Elected lady," "His Bride." Why? Because we are The Word of God on top of Word. We don't have no leaven among us, just the true unadulterated Word for the hour, This Message spoken to us by His prophet.
There is only one thing that can put the Church into the Bride and give Her the rapturing in FAITH that is needed: Malachi 4. The Voice of God spoken through His messenger.
God has always had a provided way for each age. He never changes His program or His way of doing things, for He is the same yesterday, today and forever. God has always sent a prophet to lead His people. And today He has sent the greatest prophet of all time, William Marrion Branham, to lead His Bride.
There were many other great men of God on earth when Paul wrote the Bible, but what did Paul command the Bride to do in his age, FOLLOW ME, AS I FOLLOW CHRIST.
In each age the church fails and gets into a mess. They get off the True Word and add their own understanding to it. It was promised in the Word that the spirit of Dathan and Korah would rise again in this age and say the same thing they did then, "You're not the only holy one, we're holy too, the Holy Spirit leads us." The Lord told Moses, separate yourself from them. What did he tell us Sunday?
Every one of them eat the same thing, they all danced in the Spirit, they all had everything in common; but when it come to the separating time, the Word done the separating. So is it today! The Word done the separating!
The Word is doing the same thing today. This is the only age when Jesus stood at the door and knocked, for He was locked out. There is only one way to be FOR SURE: open the door and let Him in by staying with the original Word. Follow our vindicated and manifested messenger for our day.
What a parallel the story of the rich young ruler is to today. The Pharisees and Sadducees would not come to Jesus, they wanted to kill Him, but this young man knew he didn't have what was needed to obtain eternal life. He knew he needed to go to Jesus to find the TRUE answer, not to his priest, or to other man of God, but to Jesus only.
When he approached Jesus, He loved him, for he had been raised in a Christian home, done all the commandments of God, and was raised to believe the Word. Jesus told him there was ONLY ONE way to get Eternal Life: give up everything, your money, your pride, and follow Him. It was just too much for him. The leaders that he had in his youthful days had such an influence on him till he refused to accept God's only provided Way.
So is it today, you must follow God's only provided way for today to receive Eternal Life.
You might say, "I got the Holy Spirit to lead me." That is true, you must follow the Holy Spirit in your life, but the prophet said:
Many of you think, "I got the baptism of the Holy Ghost, I'm going to Heaven." That don't mean one thing that you're going to Heaven. No, sir. You can have the baptism of the Holy Ghost every hour in your life, and still be lost and go to hell. The Bible says so.
He said you've got to know the Person of Jesus Christ for your day.
Jesus, when He come, He was to be a Prophet. That's right! And today, before Jesus comes again, the full manifestation of the Person of Jesus Christ is to be manifested in flesh. Think of it!
Who are you following today? Who is leading you? For us it is the Person of Jesus Christ, the Voice Of God speaking through His messenger, calling out His Bride. We follow him as he follows Christ. And it has been revealed to us that the only way we can be for sure we are in His PERFECT WILL and to follow Him is to Press Play.
What a special time it will be for His Bride Sunday as we gather at 1:00PM Jeffersonville time to be a part of Scripture being fulfilled, as Father speaks to us and tells us we have the correct Leadership 65-1207: Him speaking through His prophet, telling us He is soon coming for us, His Bride.
Bro. Joseph Branham
Scriptures to read in preparation for hearing 65-1207 Leadership:
St. Matthew 24:24
St. Mark 10:17-22
St. John 1:1 / 14:19
Hebrews 11:23-29 / 13:8
Revelation 22nd Chapter
This sermon has been played at the Tabernacle on the following previous dates.