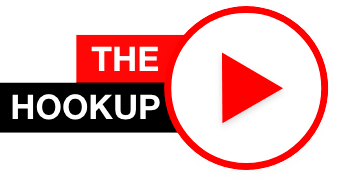 Brothers and Sisters, Mrs. Jesus Christ,
What an outpouring of the Holy Spirit we received on Sunday. Praise the Name of the Lord! For we truly feel the change from the inside out, and IT'S HAPPENING to US, RIGHT NOW. He is CHANGING us like Abraham and Sarah, so we too can receive our Promised SON, Praise His wonderful Name.
As announced on Sunday, I would like to have a similar weekend to that which we had during Easter weekend. I know you feel as I do, when we can shut out the world and just worship Him, study His Word, and hear His Voice, it is what Easter is all about. It is what WE are all about. What a resurrection of FAITH He gave us by His Word.
This Saturday, I would like to gather around His Throne for prayer at 9:00, 12:00, and 3:00, and press play at 6:00PM to hear The Fifth Seal. Then, on Sunday, once again go to prayer at 9:00 and 12:00, and hear the Sixth Seal at 3:00 in the afternoon. These Messages that are coming up require a lot of STUDYING, and I want to encourage you, after hearing each of the Messages, to go back and study the Scriptures that Brother Branham refers to. Go back and pull up where he speaks about what Daniel saw, and how he ties the Messages into the Church Ages, and how he answers His disciples in Matthew 24. Use the time in between prayer times, and after hearing the tapes, to go back and study these things, as Brother Branham told us to do, and He will unfold even MORE Revelation to you and your family. What a wonderful opportunity we have to dig deep and investigate ALL that belongs to us in the WORD, and praise His Name for STORING UP THE FOOD, which made it all possible.
Next week, starting on Monday, I would like for us to start the Questions and Answers on the Seals tape, and study it in sections throughout the week. Maybe take 30 minutes or so each night, and stop the tape when needed to go back and search the Scriptures about what Brother Branham is talking about. It gets me so excited to even think about what the Lord has in store for us, when we can dig into the Message like that.
On Sunday, May 12th, if the Lord is willing, we will once again gather together at YFYC to hear the Seventh Seal at 3:00PM, and then take Communion at the end of the Message. I know it will be a very special time, and I've already scheduled an appointment for each of you to meet Him there. I am already under great anticipations for that special service.
Let's approach the next several days EXPECTING the Lord to do something great for us, for His Voice to THUNDER out before us once again, and give us more REVELATION of this great end-time Message of the Lord. For He is always faithful to His Word and will never fail to reveal It to us, His Bride. For He is preparing us to meet Him soon, blessed be His wonderful Name.
May God richly bless you,
Brother Joseph
Saturday, May 4
9:00AM Prayer
12:00PM Prayer
3:00PM Prayer
6:00PM "The Fifth Seal" 63-0322
Sunday, May 5
9:00AM Prayer
12:00PM Prayer
3:00PM "The Sixth Seal" 63-0323
Monday – Saturday, May 6-11
Study "Questions And Answers On The Seals" 63-0324M
Sunday, May 12
3:00PM Service at the YFYC ("The Seventh Seal" 63-0324E, and Communion afterward)
This sermon has been played at the Tabernacle on the following previous dates.