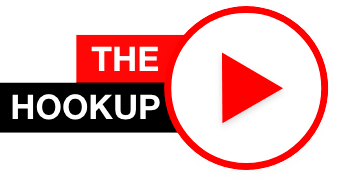 Brothers & Sisters,
What a wonderful time Father has been giving us listening to the Seven Seals, revealing His Word to us like never before. Truly, we have been sitting together in heavenly places around the world, united around the only thing that will get His Bride together, The Voice Of God speaking through His chosen, vindicated and manifested seventh angel messenger.
And then there is coming forth seven mysterious Thunders that's not even written at all. That's right. And I believe that, through those Seven Thunders, will be revealed in the last days in order to get the Bride together for rapturing faith.
63-0318 - The First Seal
Now we know the Seven Thunders are getting us together, His Bride, giving us the RAPTURING FAITH we need to be called Home.
What are the Thunders:
Remember, a loud clapping noise of a Thunder is a Voice of God. That's what the Bible says, see, "a clap of Thunder."
63-0318 - The First Seal
And what is the Voice Of God for our day:
Now, I'm just your brother, by the grace of God. But when the Angel of the Lord moves down, It becomes, then, a Voice of God to you.
51-0505 - My Commission
Praise the Name of the Lord, This Message is The Voice of God to His Bride and will give us Rapturing Faith.
I certainly missed you Sunday, but I was in prayer seeking the Lord for what we should do this Easter weekend. As you know, the last few Easters the Lord has placed upon my heart to have the whole weekend dedicated to just worshiping Him: no distractions, just three days, staying in your home church, united with a portion of the Bride around the world, praying and listening to His Word. I have heard from many of you how this special weekend has been a great blessing and encouragement to you and your family as we give our full dedication to Him.
As He has been revealing and opening up the Seven Seals to us these past few weeks, there was another Seal that was broken for His Bride over two thousand years ago:
Something taken place on that Easter morning. It was a Seal, a satisfied Seal. When they took Him and put Him in the tomb, and put a Roman seal up on top of it. But when that hour arose, when that hour come! He stayed there for a while, it's true, He stayed there for those three days and nights. But on that set time which the Scripture said, Hallelujah, on the time when He said, "Destroy this body, and on the third day I'll rise it up"! Then there's nothing can stop that Scripture, It's got to come to pass! And that seal was broken, and He rose up, the same Jesus, alive again forevermore!
61-0402 - The True Easter Seal
Let us go back this weekend to that day on Calvary, and the days that followed when that great Easter Seal was broken. Let us remember what He did for us on that great morning when He arose, just like He promised He would, and thank Him for that bleach that dissolved all our sins. For when He looks at us, all He sees is His perfectly, absolutely sinless, Bride Queen.
I am so excited and under great expectation for this weekend as I know He will be pleased and waiting to spend time with each one of us. Remember, the more you give to Him, the greater He will give to you.
The following are the Messages and a schedule for us to unite around during this special weekend in our home churches.
May Father's richest blessings be with each of you as we unite together around His Throne.
Brother Joseph
Here is the schedule:
Friday
3:00PM - Prayer: Remembering Him, that day on Calvary.
6:00PM – 60-0925 That Day On Calvary
Saturday
7:00AM - International Quiet Time
9:00AM - Unite in prayer
12:00PM - Unite in prayer
3:00PM - Unite in prayer
6:00PM - 57-0420 The Entombment
Sunday
5:00AM – Arise, He has risen His Son as He promised.
9:00AM – 61-0402 The True Easter Seal
3:00PM - Prayer: Thanking Him for the wonderful weekend.
This sermon has been played at the Tabernacle on the following previous dates.